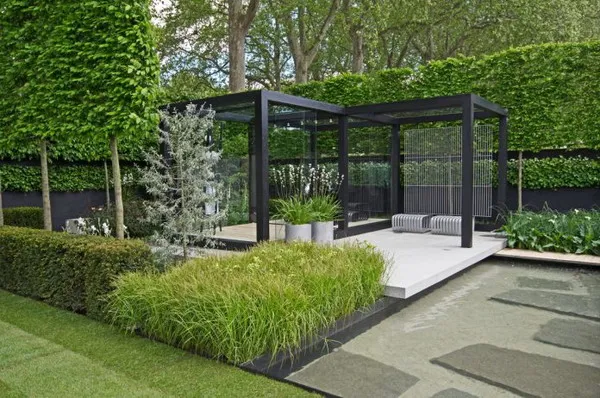 Some gardening trends, such as manicured lawns, rows of evergreens, and charming cottage gardens, will never go out of style. But sometimes we want to go beyond the traditional landscaping ideas and try something interesting, creating a beautiful space on the site. Our article will talk about the most important garden trends for 2025, which you can focus on when landscaping personal plots.
1. Growing your own bouquets
More and more flower growers are trying their hand at growing their own floral material for bouquets. Flowers that are easy to grow at home, such as asters, sunflowers, zinnias, and cosmeas in various shades, are great for bouquets. The purpose of this may vary, you may want to try your hand at selling flowers at the local market, share your homemade bouquets with your neighbors, or create your own dinner table decorations, so growing cut flowers is for everyone.
If you are just starting out growing flowers for this purpose, narrow down your choices first. When choosing flowers, give preference to those that have strong stems and are able to bloom for a long period of time.
2. Replacing lawns with meadows
In the West, landowners have been replacing their lawns with drought-tolerant, hardy, and pollinator-friendly plants for many years. Recognition of the benefits of these lawn alternatives continues to grow, and meadow gardens are becoming more and more popular. Many people like the corners of the meadow in the garden, and there are several reasons for this:
They attract pollinators
Requires no harmful chemicals
Does not require mowing.
There are no strict rules for creating a meadow garden. Include bulbs, perennials, and annuals that bloom at different times to create continuous patches of color throughout the growing season.
To maintain unity, it is important to use repetitions of similar hues and textures to create cohesion and draw attention to that element of the landscape. For small areas, limit the palette of plants so the design doesn't get too busy.
3. Architectural simplicity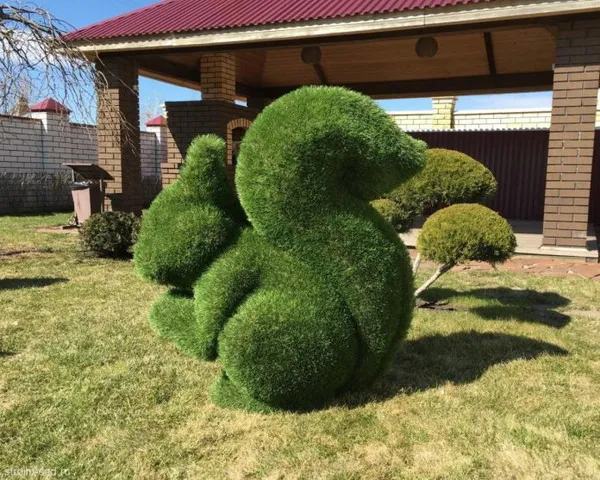 This elegant travel-inspired trend is the kind of design seen on European estates, wineries or luxury hotels. It evokes a sense of elegance, a touch of history and tradition. To replicate this style in your yard, you need to stick to a limited color palette (like green and white) and repeat shapes in volumes and rows for strong visual impact. Topiaries, sculptural plants, coniferous hedges, and green walls are well suited to this trend. Also in this style, attention is focused on a few flowering shrubs, but very traditional ones, such as roses or hydrangeas.
Topiaries, sculptural plants, coniferous hedges, and green walls lend themselves well to the concept of architectural simplicity.
4. Add texture with leafy plants
For many experienced flower growers, foliage has always been the center of attention, but for some, discovering the decorative qualities of foliage opens up a whole new world of possibilities. In addition to the variety of colors that can be obtained from plant leaves, gardeners add depth and complexity to their garden and container plantings by incorporating foliage of varying textures.
Here are some ways to use texture to make your garden even more inviting:
Improve touch. Whether it's walking on soft moss, touching the pubescent leaves or the tips of the delicate stems of ornamental grasses, being able to not only admire but touch and feel the plants takes the gardening experience to the next level.
Make the most of the light. When choosing plants for your garden, think about where the sunlight hits and how you can use it to your advantage. For example, dull leaves do not reflect light as well as shiny ones.
Different textures can make a composition more complex. For example, a few ferns among hostas give the eye a reason to stop and look. Hostas have simple leaves and a uniform texture, while feathery-leaved ferns are more complex.
5. Vertical gardening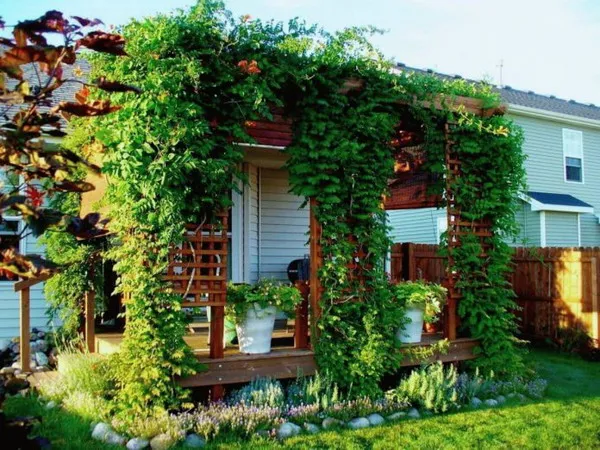 For many gardeners, owning a large plot of land remains a pipe dream. For these reasons, we have to make the most of the space that we have. One of the best ways to do this is vertical gardening. Although vertical gardening has long been popular, there is a resurgence of interest today due to the focus on making the most of small spaces.
There are several ways to plant plants vertically:
Gazebo, trellis or pergola
Hanging baskets, flower boxes and containers
Shelving
living walls
Garden experts note that 2022 can be called the "year of the pergola", but 2025 is expected to be the "year of decorative screens". People are looking for ways to create depth, height and privacy in their garden, and trellis screens made from wood and other materials are great for this.
6. Use of natural materials
The increased interest in creating calm, serene corners in the garden has led to an increase in the use of natural materials for landscaping. Paths made of natural stone again win the hearts of gardeners. Although plastic is fairly inexpensive and widely available in garden stores, gardeners today are beginning to favor natural materials for decorating their garden where possible. In addition to stone, structures and decor made of wood and metal are also increasingly being used in gardens instead of plastic.
To date, the Scandinavian style has become extremely popular in the interior. In the garden, this trend is expressed in the preference for materials such as rattan, wicker furniture, cotton, stone, leather, linen and faux fur blankets.
Keep the color palette cool and calm: white, gray and soft shades of beige will fit the bill. Remember that in Scandinavian design, minimalism is key. Don't go overboard with accessories, but don't be afraid to experiment with textures and neutral colors. As for plants, a cold palette prevails here: flowers of white blue-violet and greenish hues, trees and shrubs with silvery or bluish needles or foliage (junipers, blue spruces, goof, myricaria and others). An important role is also played by the use of plants that attract attention with their structure, for example, umbrella plants, cereals, trees with a weeping crown shape and others.
8. In harmony with nature
Accounting for climate and wildlife features can manifest itself in many ways:
Irrigation savings. In areas with severe drought, many gardeners are more careful about what they grow in their gardens and how to make it look great without over-watering.
Wildlife Accounting. Gardens are much more than just plants and the people who spend time in them – they also include wildlife such as birds and insects. Fortunately, interest in attracting pollinators, beneficial birds, and other creatures critical to our ecosystem continues to gain momentum.