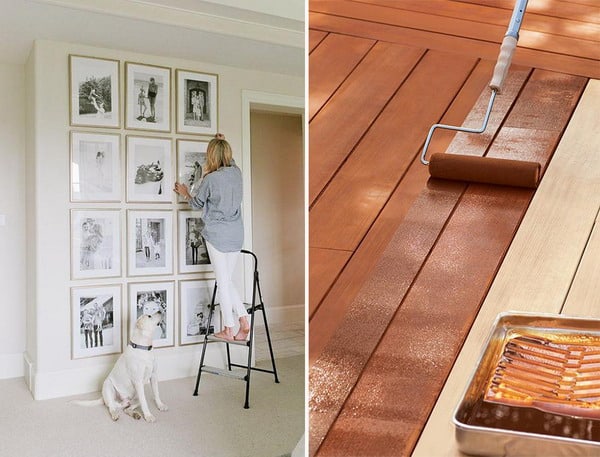 The beginning of the year rhymes with resolutions and "to do list" in order to undertake with ambition a well organized year.
With the freezing temperatures that we experienced during the holidays, I was certainly not the only one to make a to-do list to complete in the house to make it more user-friendly, cozy and to my taste! In my list: paint the basement, make the kitchen backsplash, finish stripping a piece of furniture, change some shabby handles, complete a DIY already started, and so on.
Remember, however, do not do many small jobs at the same time, but one at a time, so you do not get tired and make them all right. To help you and not forget anything, make yourself a realistic list with your tasks in order of priority.
Here are 18 resolutions in the interior decoration, for a productive and busy 2024 year.
Whether it's embarking on a new project, completing another one, or making small, simple decorating adjustments, these tasks will make all the difference and make you even more proud of your home!
1. Finish the finishing of the moldings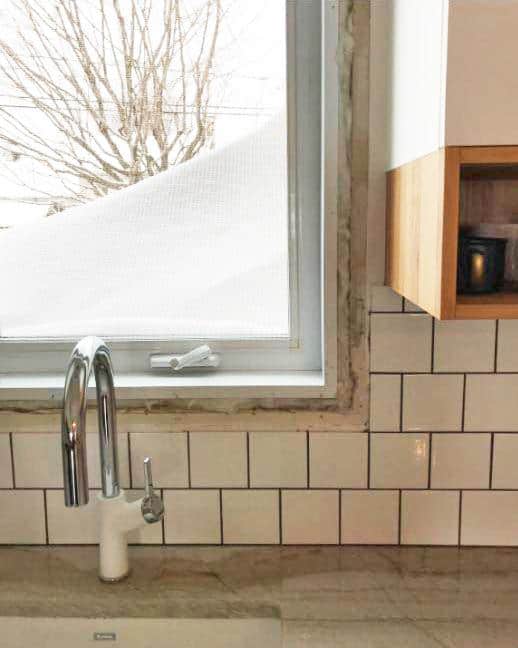 Andréanne Allard
My house has undergone major renovations in 2017, including the complete demolition of my kitchen. To my great relief, I now finally have my dream kitchen!
That said, I share my most important resolution 2024 with you: finish the pesky window frames! It's not much, but the girl has no patience for this issue.
2. Focus on window dressing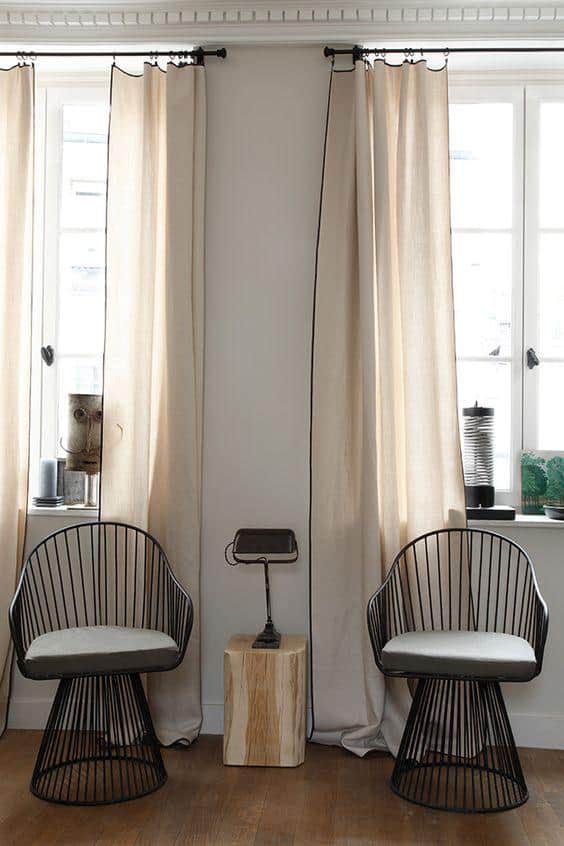 frenchyfancy.com
In the same vein, the windows not only need pretty moldings, but also a nice dressing. Treat yourself to a cheap transformation by renewing your curtains.
If you want to keep them for a long time, stay in a palette of versatile neutrals such as off-white or light gray. Choose beautiful soft materials and a suitable size.
3. Refresh the handles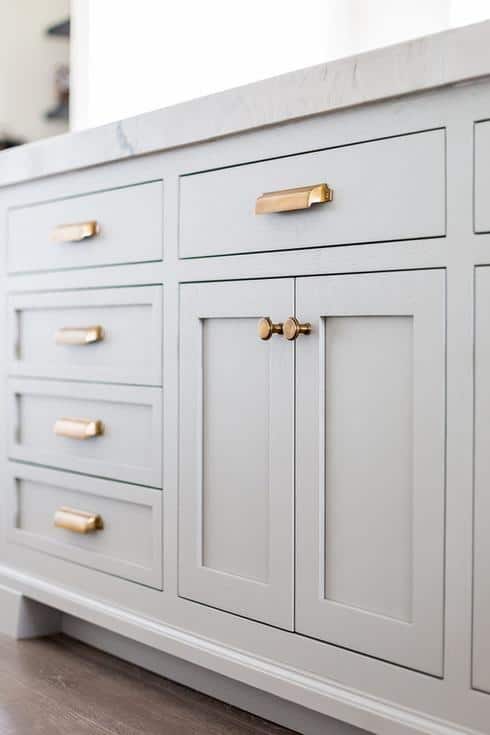 theivorylane.com
For an express makeover of the kitchen, changing the handles is the choice par excellence! Indulge in more bold finishes like gold or copper; these shades are still on the list of 2024 decor trends !
Psst! : IKEA offers these products at very low prices!
4. Reviving a chair by covering it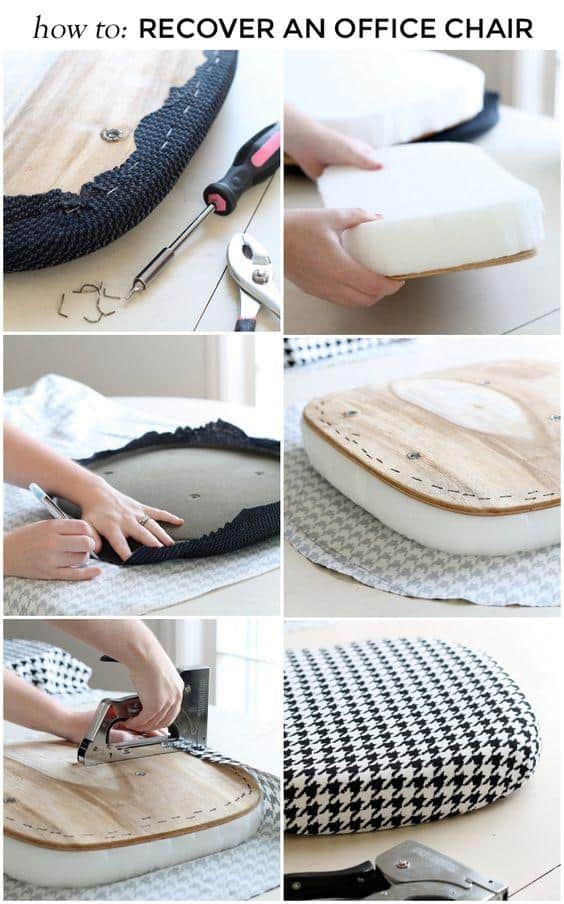 lovegrowswild.com
The dining room seats had a difficult life? Make a new skin with an easy-care textile, such as polyester, and choose a fabric with more than 30,000 double rubs to keep it for a long time.
An upholsterer will be able to advise you and will be able to execute the task with brio!
5. Give a second life to a piece of furniture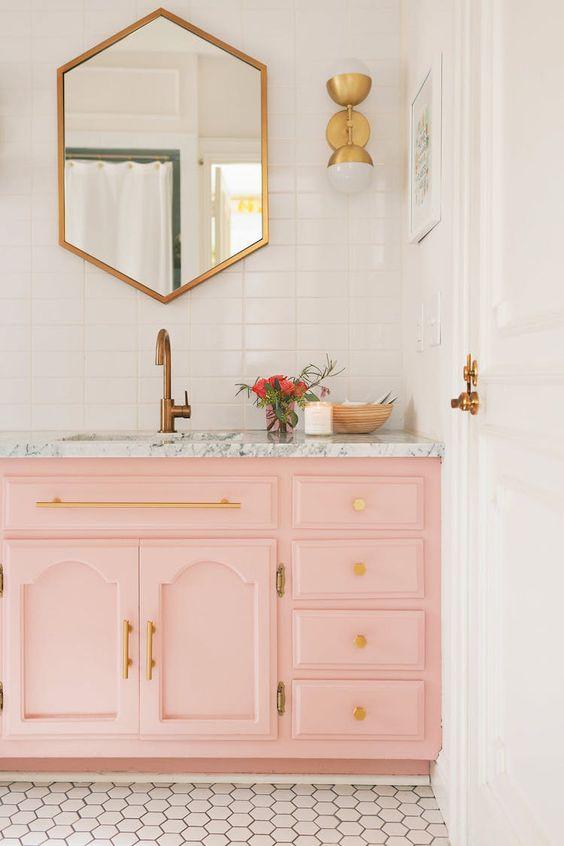 deavita.fr
This vanity that you have been sulking for years could easily become a little wonder worthy of Pinterest inspirations.
How? With chalk paint, new handles, a marble scrap (for the counter) and a beautiful decor to highlight everything. Bingo!
6. Install / change a backsplash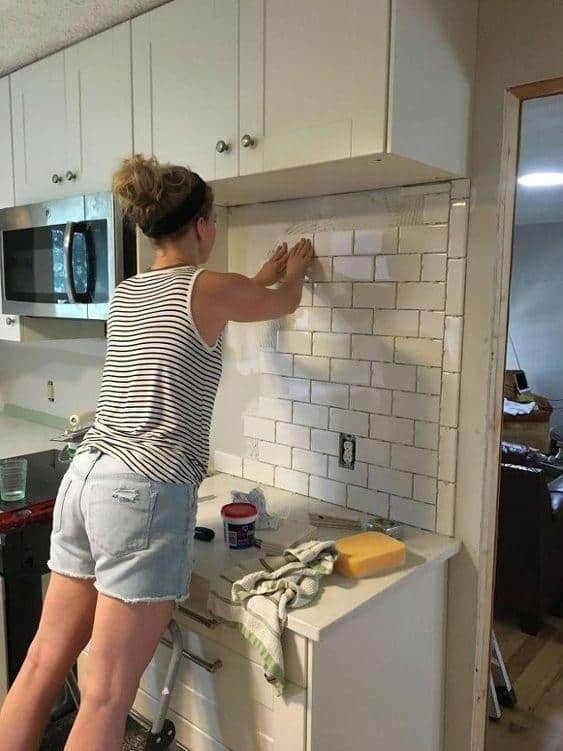 homedesignidea.net
Many kitchens do not have tiled walls. Do you recognize yourself? Ceramics dresses the surface in a remarkable way and makes it easier to maintain your kitchen.
To save money on the purchase of your tiles, monitor the end of lots in supermarkets and be careful with the installation. There are also sticker backs on the market, which can be removed and modified as we please!
7. Clean the surfaces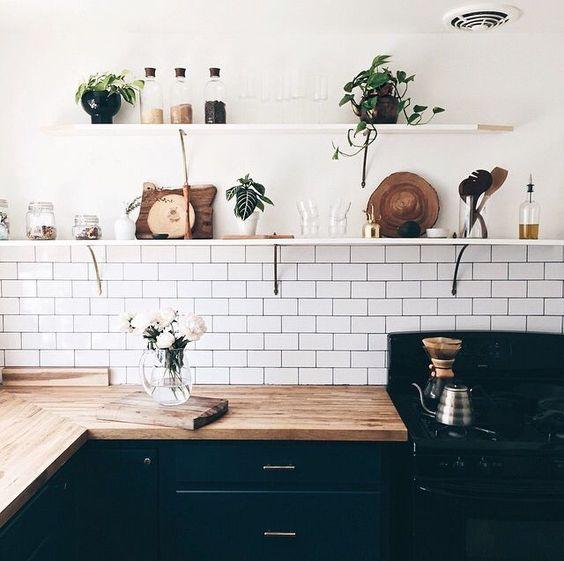 blogue.dessinsdrummond.com
Releasing the surfaces of counters and furniture makes the spirit lighter, the decor softer and the daily more enjoyable. Ah and above all, this will not cost you a penny!
8. Change old-fashioned lighting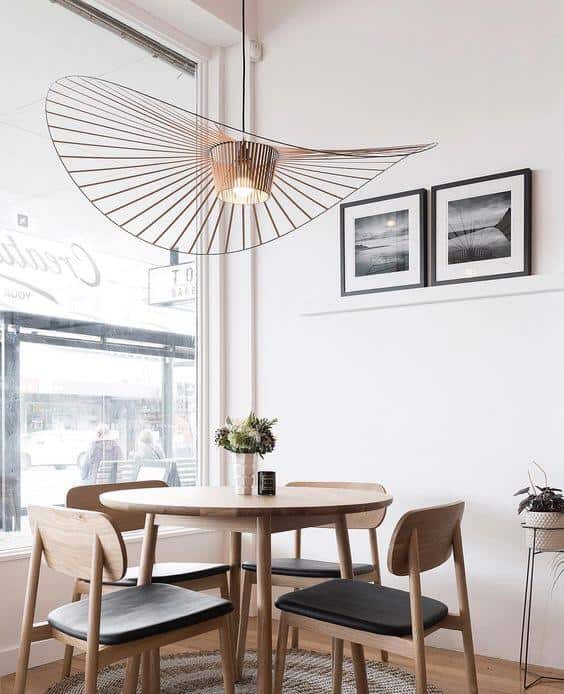 lestudiolum.com
Eliminate badly positioned, faded chandeliers that you just can not tolerate anymore! Get new light fixtures that will delight you with their design and pleasant lighting.
The market spoils us by offering models both attractive and affordable.
9. Exploit the color of the year Pantone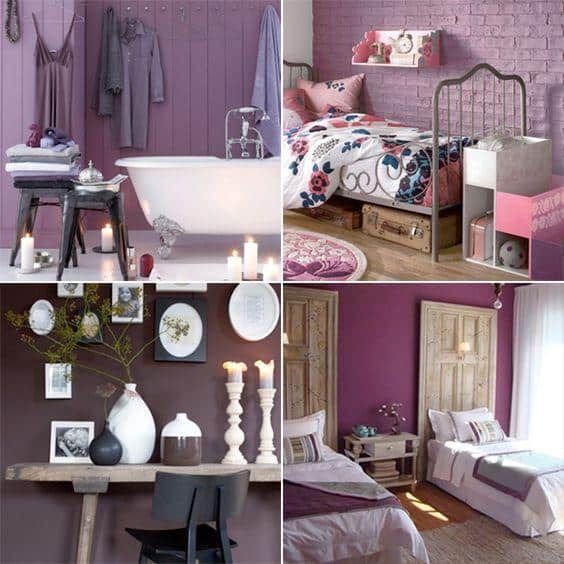 studiopurple.nl
Painting a room reinvents the space, especially if you use a bright color! So, why not try the color of the year 2024, Ultra Violet?
In the bathroom and bedroom, she will evoke spirituality for a well deserved rest. In the office, it will promote your creativity. Dare!
10. Renew your photos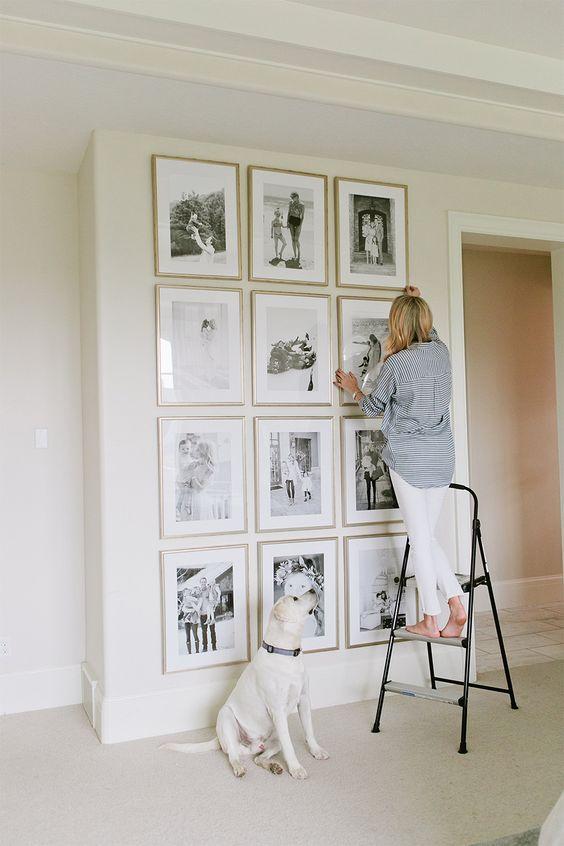 theivorylane.com
The mural galleries are popular in recent years. Do you have one at home? Why not renew some photos and illustrations!
Harmonize a whole new collection of images that represent you by determining a common thread, such as the concept of black and white or an assortment of colorful reproductions.
11. Adopt seasonal decors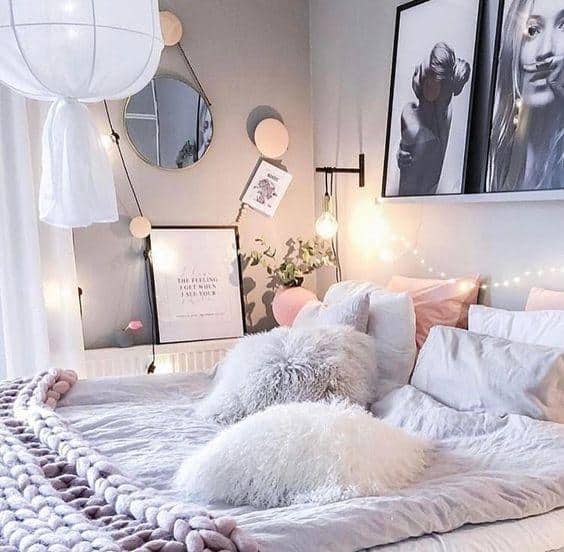 amazon.fr
It is possible to update the atmosphere of your rooms inexpensively by adding decorative elements to the current season.
Decorative accessories such as cushions and throws are the easiest to change, as well as being essential for comfort and style.
12. Relocate a piece of furniture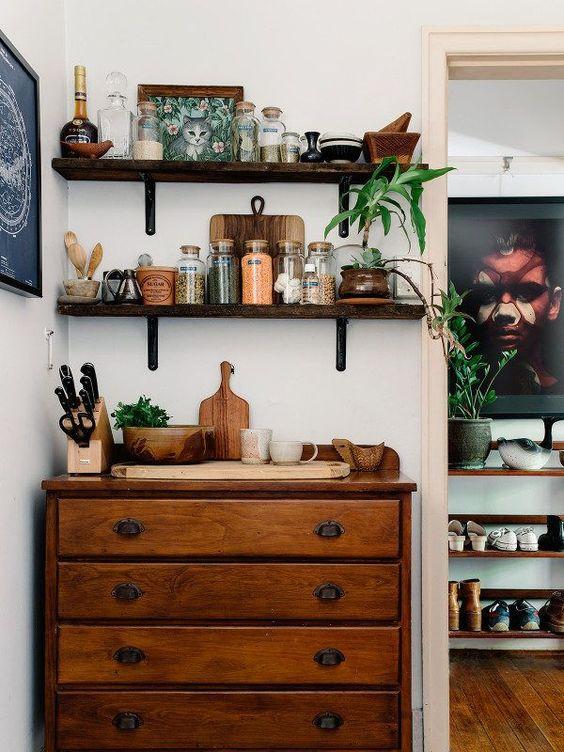 myscandinavianhome.com
The simple act of moving a piece of furniture can give it a new vocation. So, move your furniture to rediscover and enjoy it in a new light!
Also remember to move other items such as light fixtures, frames, area rugs and occasional furniture.
13. Add rugs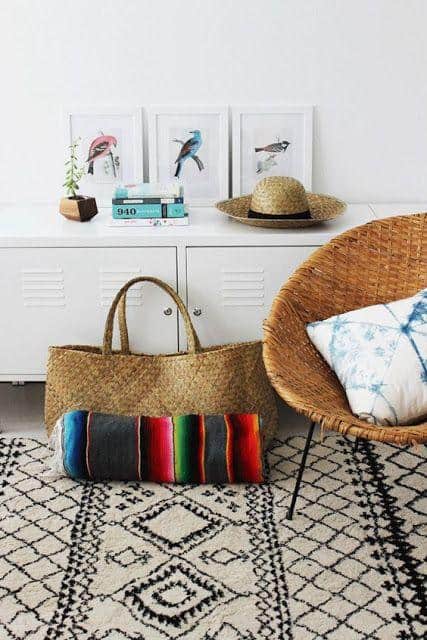 scandimagdeco.blogspot.ca
When it comes to upholstery, area rugs are my favorites! It is an element of decoration that offers comfort, conviviality and contrast, in addition to divide a space skillfully.
14. Make a DIY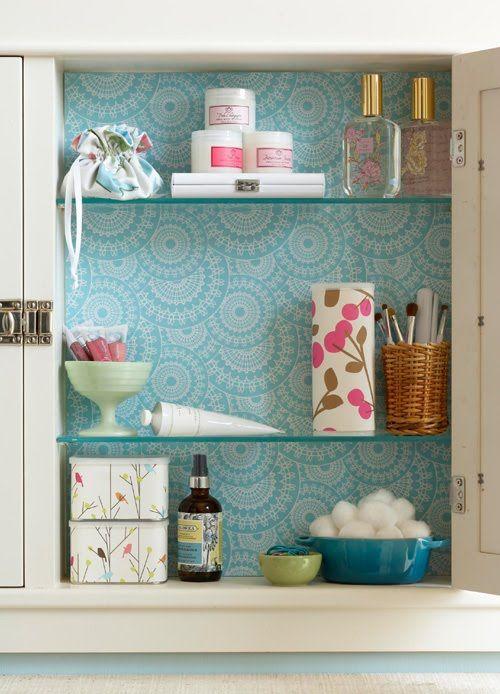 4.bp.blogspot.com
The Web (including Muramur, of course!) Is full of easy DIY ideas. Not only will your "do it yourself" project make you proud, you will also have a sense of belonging to your beautiful creation!
15. Organize the cabinets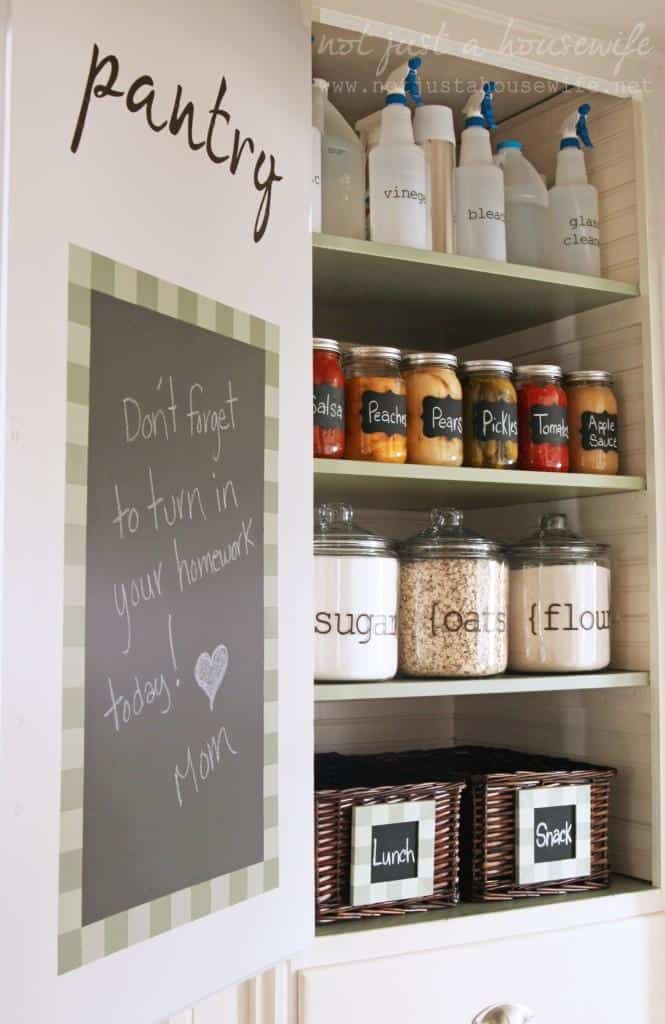 notjustahousewife.net
Because we are never too organized ! We compartmentalize to better find each other and to lighten our daily life. Baskets, glass jars, hooks, labels are to be registered on your shopping list.
16. Pampering the plants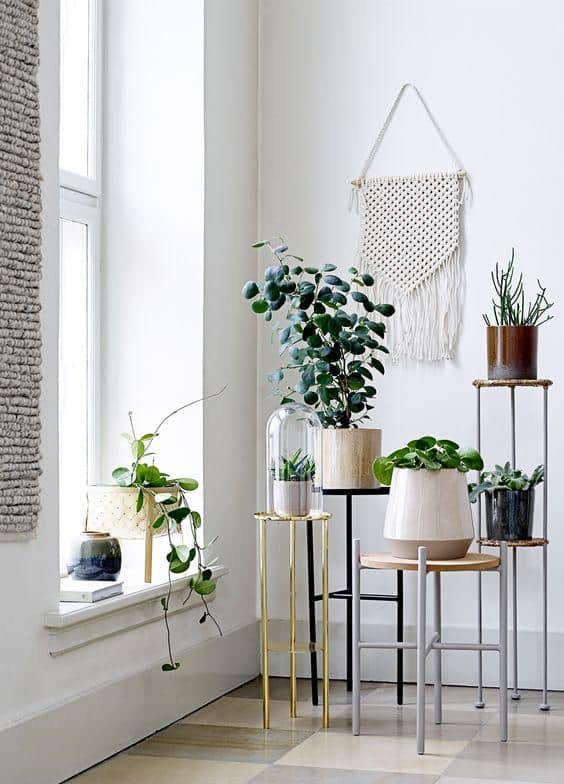 decor8blog.com
And our plants in all this? If they are part of your decor and your well-being and you like them look good, do not forget to pamper them!
They will enjoy sunbathing near the window, so place them on pretty pedestals.
17. Maintain the patio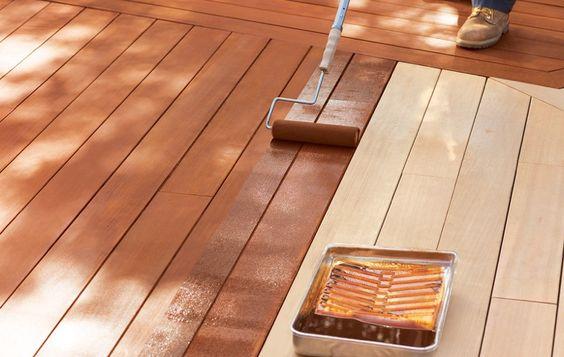 deavita.fr
Take the winter to prepare yourself psychologically to strip and dye your patio as soon as the weather is nice. This summer, be proud of the beauty of the wood under your feet!
18. Finish what was started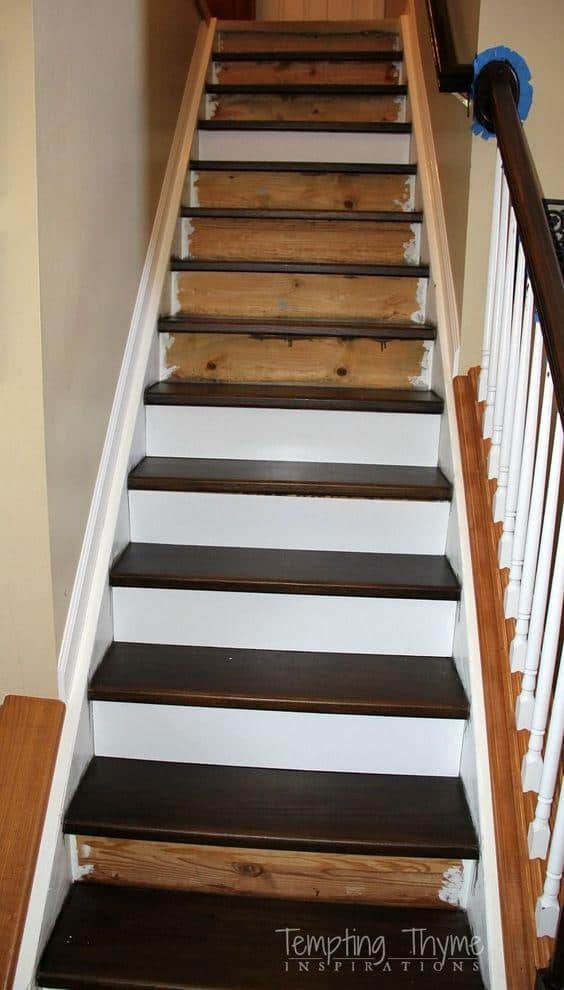 temptingthyme.com
This last resolution is in my opinion the most important. You have undertaken a project that you have never completed? This is an error that must be avoided!
In 2024, finally finish what has been started or call on a pro who can execute your work quickly and carefully.