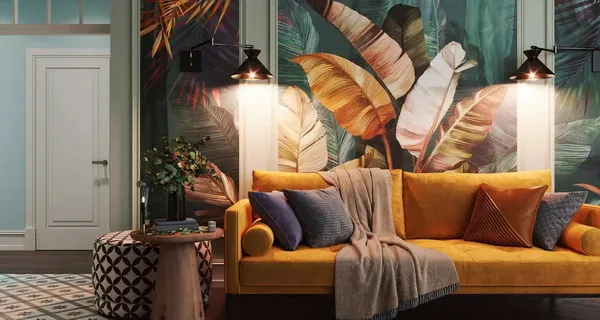 In interior design, as in runway fashion, color trends change from time to time. And every season brings certain changes in the interior palette. In this review, we will talk about the most popular interior colors 2025, current combinations and the rules for selecting color schemes.
Interior colors 2025: TOP-6 trends
In the list of favorites in 2025, there are several colors that designers consider the most relevant and promising.
Juicy greens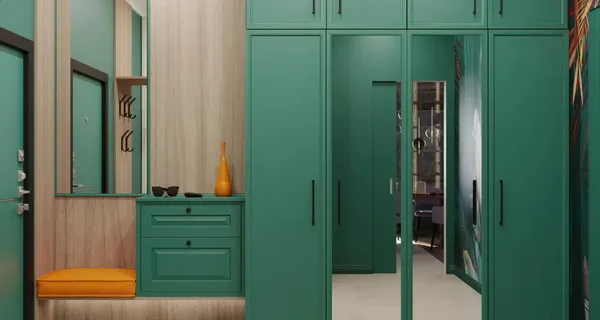 The deep green color has smoothly moved from 2024 to 2025 without losing its relevance. Refreshing and invigorating, it is widely used in projects in the styles of minimalism and modern classics, harmonizes perfectly with lilac, orange and purple hues, indispensable for creating spectacular accents.
Design gurus suggest using green accents to the maximum: for wall decoration (wallpaper, paint, frescoes) and furniture facades. But if you are not ready for total greenery, choose a neutral beige background and green accessories in an equal combination with companions such as orange, turquoise and purple.
Temperamental Viva Magenta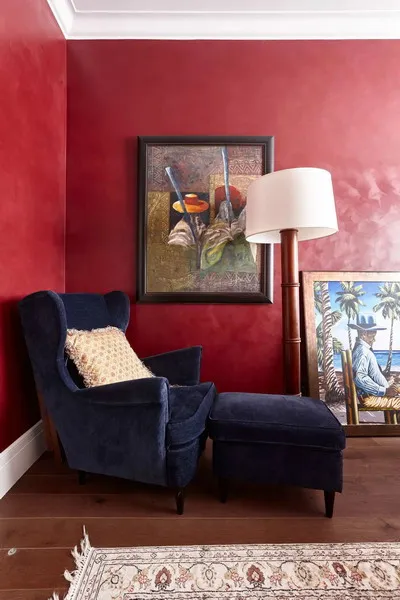 Viva Magenta has been named the Color of the Year for 2023 by PANTONE with a slight purple undertone. Deep, juicy, but not too bright, it is considered natural, as the tone is as close as possible to one of the most valuable natural dyes – cochineal.
We can say that this rich color is quite in the spirit of modern interior eco-trends. It can be combined with light wood, gray, beige and purple shades. And the choice of palette depends on the style of the project and the overall design concept.
Dusty rose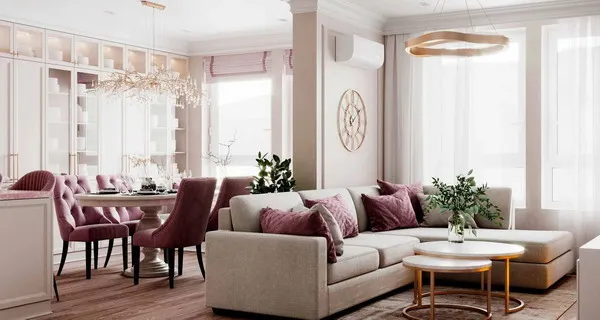 A shade of dusty rose or pink ash is the choice of romantic natures. And most of all, a palette based on it with the inclusion of powdery pink is suitable for decorating an exquisite female interior in the neoclassical style.
Dawn shades of dawn in combination with white and pink marble are ideally accented with gilding and blend well with the soft beige background of the interior.
Warm beige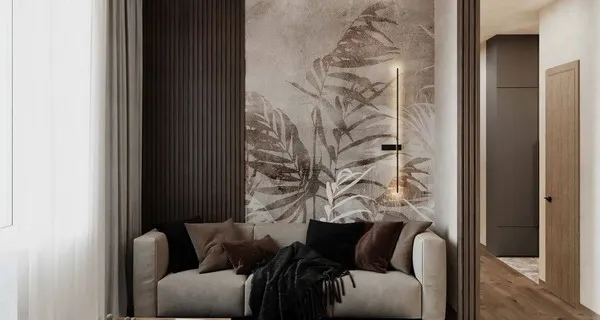 Warm beige, in which there are sandy tones with an aristocratic gray undertone, is the ideal solution for creating a cozy interior. With the help of such a palette, you can create an atmosphere of peace with notes of elegance, which will provide psychological comfort and allow you to implement both a modern project and a classic.
Beige shades are successfully combined with deep chocolate and blue, are favorable to any metals, and can be used in complex color schemes.
Luxurious gold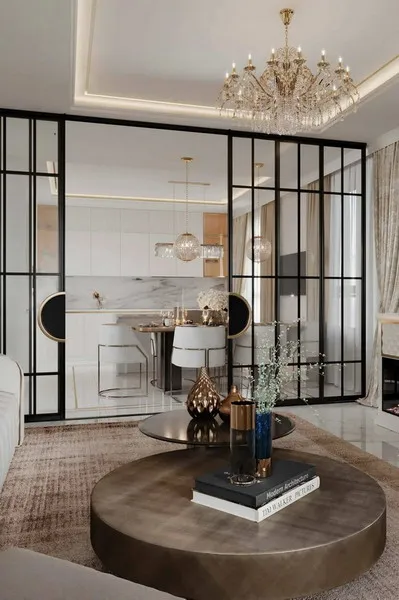 Gold, symbolizing prosperity and nobility, adds luxury and sophistication to the space. If earlier it was included mainly in projects in the art deco, classic and neoclassical styles, now gold can also be found in modern interiors.
Golden accents fit perfectly on the monochrome beige-brown base of the interior and are set off by deep black.
The classic antique combination of gold and white does not lose popularity. Such a duet sounds especially relevant in bathroom interiors, where brass accessories are ideally combined with white sanitary ware, furniture and marble.
Laconic gray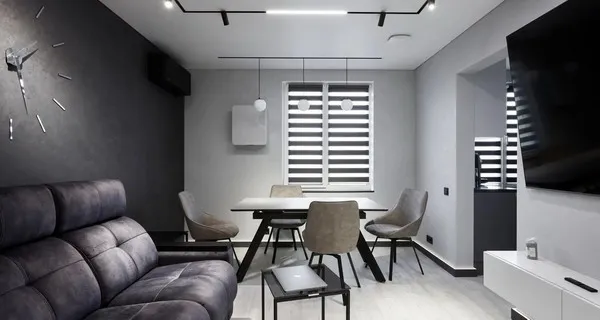 Gray is considered universal in the interior, as it is suitable for modern and classic styles, looks good in any room, can be combined with pastel and bright colors.
Gray is self-sufficient and multifaceted, which allows using only shades of gray (monochrome) to create laconic interiors. But it can also be a great companion for black, white, brown, beige, blue, yellow, orange and green.
Interior color trends 2025: Top 6 color schemes
Designers use the color wheel to draw up the color palette of the interior. The selection principle is simple – bright color accents should balance each other, that is, when optically mixed, give a neutral achromatic tone (white or gray).
In the interior, this is especially important not only in terms of the aesthetics of the color environment, but also from the point of view of psychology. For example, the stimulating effect of red can be neutralized with soothing blues and greens, and bright yellows can be balanced with blues and turquoise.
Monochrome (Monochromatic)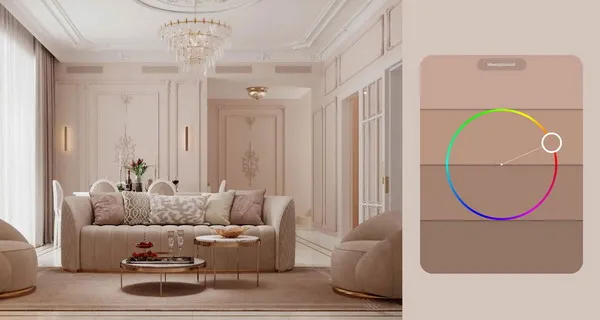 The simplest color scheme is monochrome. It consists of several shades of the same color, differing in lightness (Lightness) and, sometimes, saturation (Saturation).
Monochrome is usually used to build a neutral background base for the interior, which is subsequently complemented by accent colors. But a purely monochrome interior, without any accents, is also in fashion.
Examples of popular monochrome scales in the interior:
beige-brown;
shades of gray;
black and white.
Complementary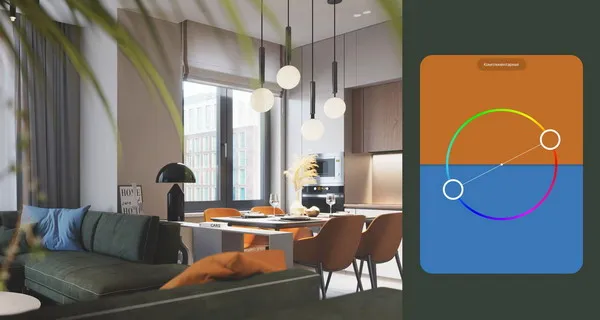 For the most common color scheme, Complementary, two accent colors opposite on the color wheel are added to the neutral color base of the interior. They are complementary (complementary), which means visually neutralizing, balancing each other.
Examples of complementary interior colors:
blue and terracotta;
blue and mustard;
turquoise and crimson;
purple and green.
Contrasting triad (Split Complementary)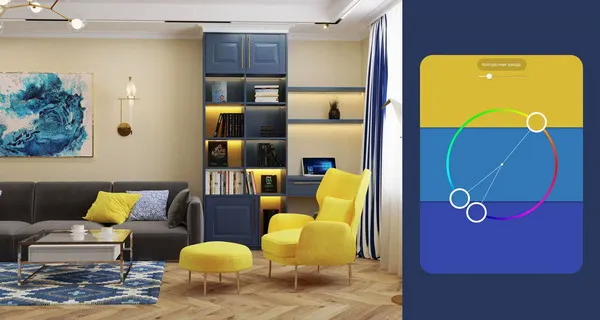 The Split Complementary color scheme, or as it is also called, the contrast triad, is a kind of complementary. Only in this case, instead of one opposite color, two of its neighboring ones are selected. For example, for the main yellow accent, turquoise and blue become companion colors.
Analogous triad (Analogous)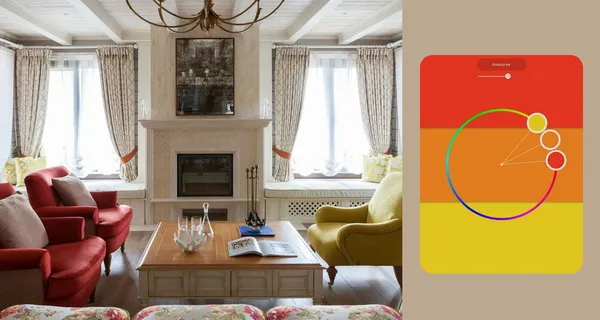 The analog triad is made up of 3 adjacent colors on the color wheel:
1st – main;
2nd – supporting;
3rd – either a mixture of the first two, or an accent separated from them.
Examples of analog colors in the interior:
red, yellow and orange;
mustard, olive and green;
purple, blue and turquoise.
Perhaps this is the only scheme where color accents are not clearly neutralized by opposite tones. But for balance, you can add spot splashes of additional colors, as our designers did in the project in the photo above. Here, bright yellow, orange and red are contrasted with a blue speck of a stand for fireplace accessories on a coffee table.
Triad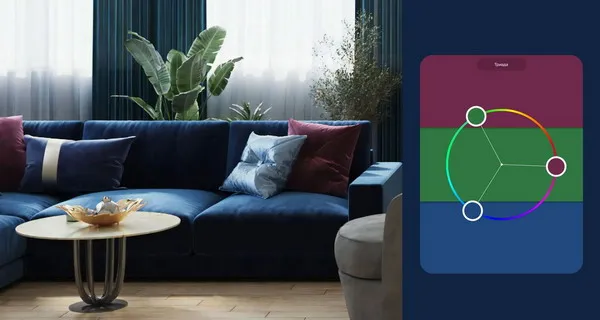 The process colors are located on the circle at the corners of the triangle. By analogy with music, they form a harmonious triad, introducing color diversity into the interior.
Examples of triadic colors in the interior:
blue, green, burgundy;
purple, green, terracotta;
turquoise, coral, lilac;
pink, blue, green.
Tetrad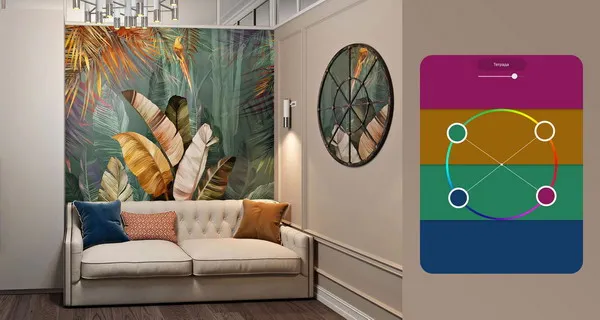 Tetrad colors are located on the Itten circle at the corners of a quadrilateral (in a particular case, a square). This combination is no longer just a harmonious triad, but a whole color chord!
Due to its stability and complexity, the tetrad is mainly used by professionals. We can see it on designer wallpapers, interior paintings and art posters. It is difficult to add something to such a color scheme, therefore, in textile design, one should adhere to the existing tones of the range, remaining within its limits.
Examples of notebook colors in the interior :
fuchsia, terracotta, blue and green;
blue, gold, fuchsia, green;
mint, chocolate, kiwi and lilac.
Interior paint colors 2025: Shades and combination
Gray and beige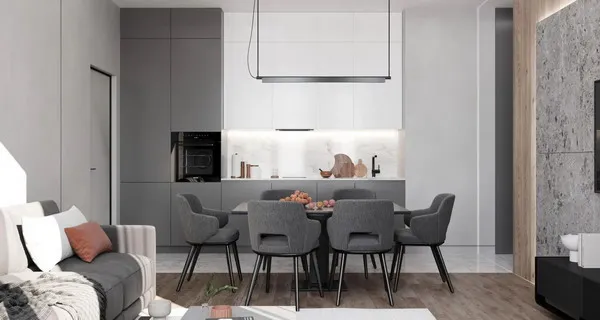 The combination of gray and beige in the interior can rightly be called classic. The restraint and neutrality of this combination provides a relaxing and calming effect. Beige creates a feeling of comfort, and gray – the strength and security of the home.
Natural gamma
Shades of forest moss and tree bark, rock and wet clay, golden sand and lake water will help create an island of nature in the interior of the house and apartment.
Design work on a complex and unbanal concept will fully pay off, because the resulting composition will, like a painting, immerse you in the atmosphere of a natural landscape.
Coffee with milk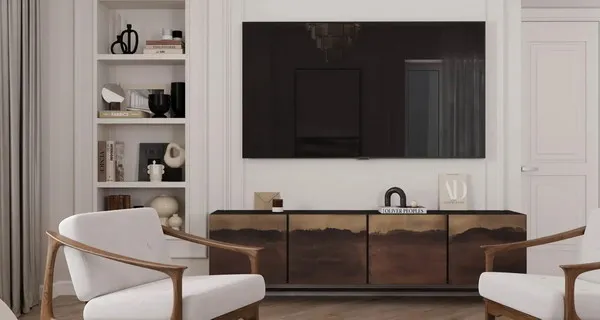 Milky white and a wide palette of shades of coffee and cinnamon are the best combination for a trendy interior in a modern style. Warm white creates a harmonious backdrop for furnishings and finishes in natural wood, golden metal and tinted glass.
A pleasant range of shades of cappuccino and latte, espresso and dark chocolate gives relaxing comfort and at the same time has a slight invigorating effect.
Juicy accents on a neutral background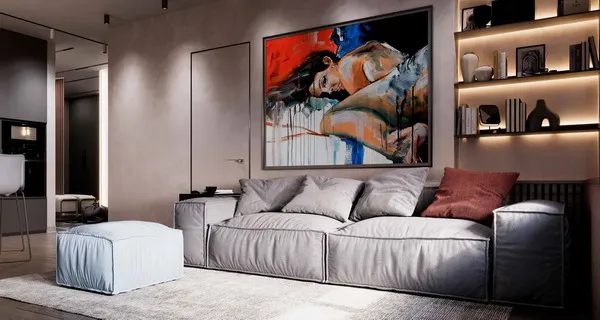 Splashes of color against a calm background is another interior trend. Thanks to a laconic basis, the situation implemented according to this scenario does not look overloaded, but instantly drives away boredom, stimulating color receptors. Bright accents can be quickly changed by choosing a different picture, kitchen appliances and decorative pillows.
5 rules for choosing interior colors 2025
When choosing a combination of colors for a residential interior in 2025, the following rules must be observed:
Maintain proportion
base (dominant) color – 60%;
accompanying (additional) tones – 30%;
accent shade – 10%.
Maintain associations
To create the desired mood in the interior, use color combinations or single accents that are associated with certain emotions, such as a vacation on a tropical island or a recent holiday.
Consider the visual effect
Choosing the main color in the interior of the kitchen, living room or bedroom, you need to consider how it works in space. Light colors expand, but the contrasting color ensemble, although it looks dynamic, visually narrows the space.
Combine space with color
The selected combination of colors is recommended to be repeated in several rooms of an apartment or house. As a result, there will be a feeling of visual color migration, which will visually unify the space. At the same time, the "repetition" should be unobtrusive, for example, the theme of tropical shades in the bathroom can be repeated in the design of the hallway.
Create a winning contrast
The easiest way to create contrast in the interior is to use black. Against its background, the rest of the shades look cleaner and more effective. Are you afraid of black? Then do not get carried away with black details – one item is enough.