Many times we are afraid to decorate following fashions, due to the fact that all fashions are temporary. But for interior decoration there are certain trends that are maintained over time and give the same elegance as fashion trends. If you have good taste you can perform this task alone, otherwise an interior house design can help coordinate the decoration of all aspects of each room: furniture, floor, wall, ceiling and lights.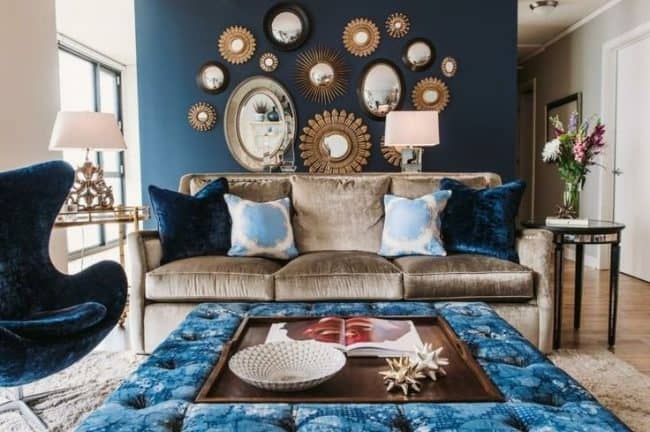 If you want to make some changes at home, so that you feel more in tune with today's interior design trends, here are some ideas, those that give the modern touch to your home, but they do not pass as fast as fashion.
Latest Trends for Materials in interior decoration
Mix of textures
In decoration it is also very important to take into account the textures of the materials. It is always good to play with contrasting textures, to add interest. Mix wood, metal, leather and fibers, for example, natural bamboo rugs, recycled glass chandeliers and shelves made of recycled wood.
Metals
When used well, metal looks classy, is timeless, it is also a trend that has been gaining strength in recent years, especially in the kitchen, bathtubs (like the image below), chandeliers, lamps and other elements Ornamental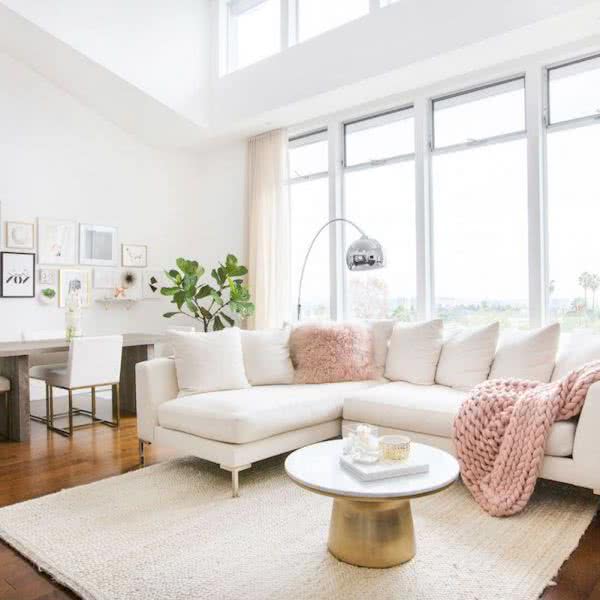 Copper has been very popular for more than five years, but has reached its peak and is now producing a return of silver metals.
Corduroy or velvet
Corduroy is an alternative to velvet, more economical, which has a great visual effect on decoration. We are seeing bold proposals in the upholstery, a growing trend that never went out of style, but obviously is booming.
False skins
In sofas, chairs, carpets and cushions, skins are another classic that can add great interest to a room. Although the natural skins can be very beautiful, they look much better in live and happy animals, therefore, opt for false skins, which are very varied and spectacular.
Light or very dark woods
Honey-toned woods seem to have gained a lot of ground in recent years, and the trend will continue. Oak and cherry are fantastic options, both in design, durability and aesthetics. Look for high quality, do not be stingy with the cost, since it will be an elegant and exquisite investment for future generations. This trend has been growing steadily over the past 8 years and continues to gain ground.
The earthy tones and the dark woods will also return. Shou Sugi Ban carbonisation veining technique that results in a wonderful blackened surface effect will be reused.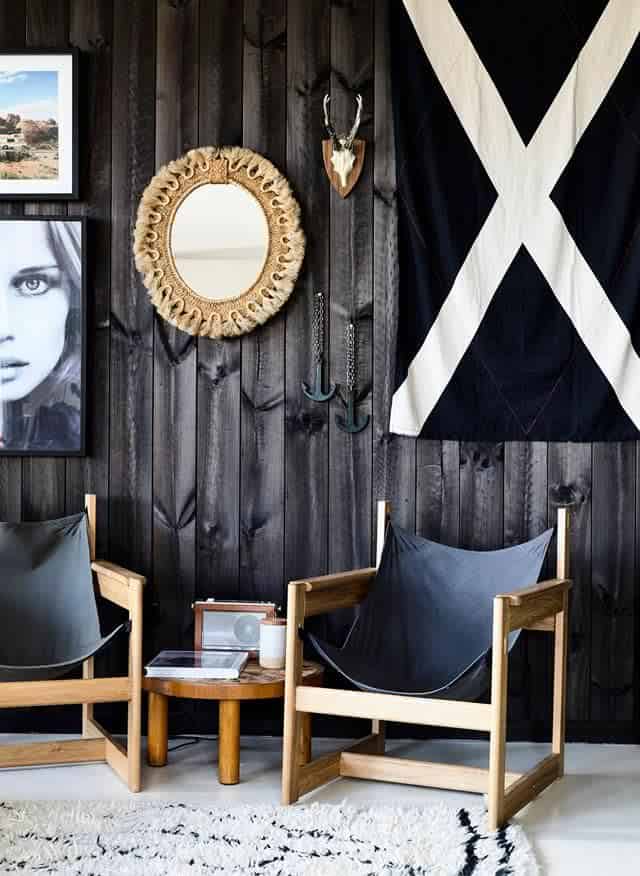 Do not buy wood if you do not know its origin, since many companies work with wood from mountains that are not suitable for cutting. The same with all the materials that make up the construction and decoration.
Curtains
Transparent, fresh, bright, bright, are some words to define this decorative and functional element. An easy way to create a beautiful decoration. Wool and linen are the materials that are being used the most in recent years.
Natural luxury
As our lives become more hectic and dependent on technology, our desire to reconnect with nature and return to a simpler way of life is reflected in the design and style of our homes. Organic materials and traditional crafts will continue to gain ground.
Wabi Sabi
One of the tips for 2025 is to look for products that relate to Wabi Sabi , the ancient Japanese philosophy of finding beauty in imperfection. These items actually become more attractive and interesting as they become worn out by use; revealing new layers of color and texture, wear and oxidation.
Crafts in fibers and macramé
Cheap and accessible to most, fiber art and macramé are creative proposals and have the advantage of adding interest to smooth surfaces. It is definitely another trend that will never go out of style. It can be used in works of art, furniture or decorative elements.
You can reach an exotic style due to the unusual combination of patterns and textures. It invites us to value craftsmanship and handmade products. Its asymmetrical shapes and striking colors can give a very interesting touch. It is a nostalgic and traditional trend, based on functional products that resist the passage of time, in crude manufacturing, very simple and casual.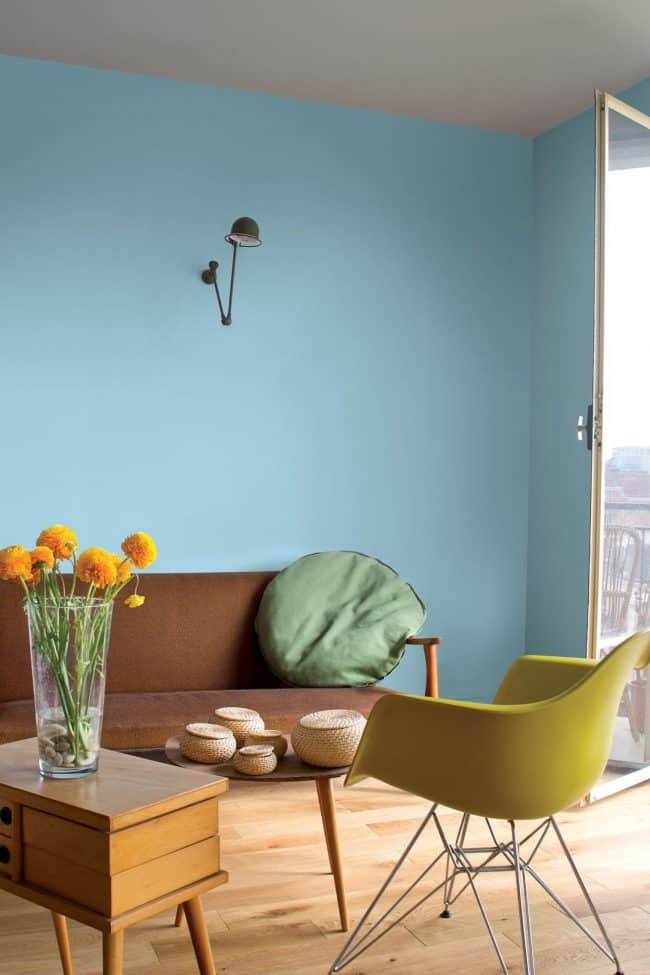 The artisan workmanship for design, whether of ornaments or unique furniture, has a quality and an unparalleled added value. They distinguish themselves, they do not need luminaries or prodigious locations.
Modern carpets
A perfectly designed and decorated room completely changes our mood, allowing us to relax and have fun. A great element of interior decoration are carpets. For spacious rooms and rectangular rooms, the basic carpets in neutral color are perfect, that is the key for large and main carpets.
If you start with a neutral carpet as a base, then you can combine it with a patterned carpet following the style of the furniture. Jute rugs are perfect for this.
For example, a natural base texture like jute or sisal, accompanied by a modern zebra print rug. It is a way to create layers and generate a notorious and modern contrast. For this, carpets of irregular shapes are perfect, the natural texture of jute is responsible for framing.
For the bedrooms and bathrooms, the soft sheepskin rugs are superimposed, superimposed on another one combined with the room.
A strong trend in interior design is to mix carpet styles and textures, in the form of layers. You must leave spaces of the floor in sight to generate a good contrast.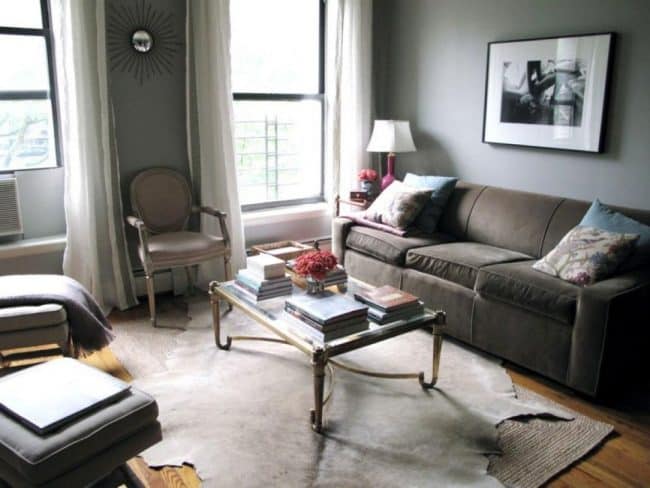 Sometimes a single carpet does not add anything to the room. A very popular trend is to make a collage with several rugs of different colors. They attribute a ludic effect and a carefree style.
Another trend at present are carpets with geometric patterns.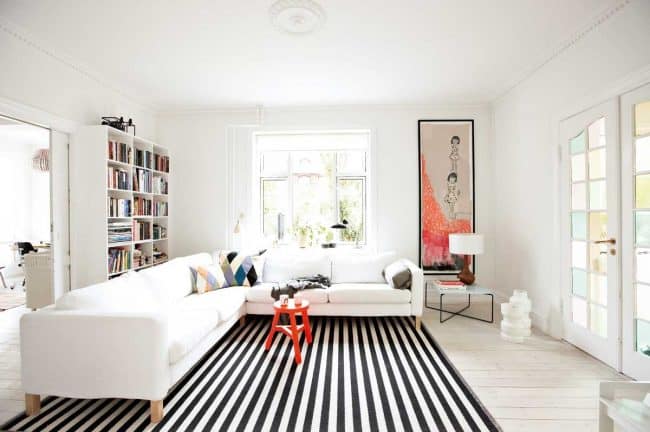 Styles in interior decoration trends 2025
Glamor
This has to do with the creation of moods. Huge expanses of smooth white lifeless walls can be replaced with details of interest and personality. Think of daring and brave details, making a statement with all the elements of the design. Interesting and metallic accessories can be the perfect accompaniment; complement adding glamor.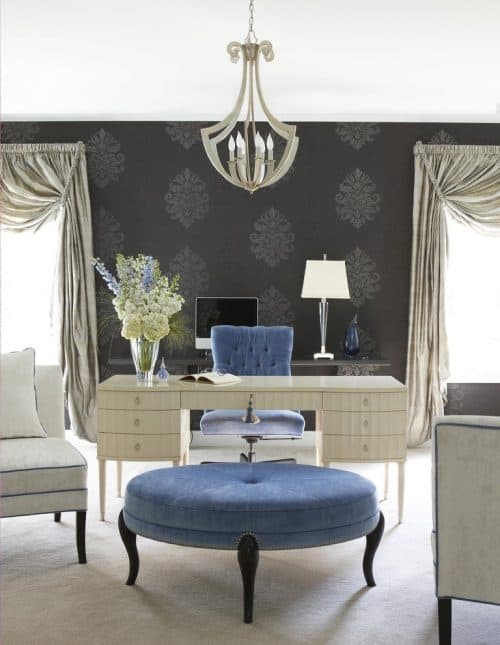 Despite continuing to live in a casual style, the sophistication can be expressed from many different aspects. Without making the room a museum, you can give a good treatment to the ceiling, or the style of the floors or why not, to the textures of the walls.
It can be summarized in a room, the best of different branches of styles. For example, the English Country style, mixed with the French Country, with certain qualities of Scandinavian aspects or the rusticity of the Far American West. Everything is valid.
Knowing how to manage in what quantities is good and in what proportions we exceed, having sophisticated and opulent elements that can be worked as a focal point or subtly distributed in different corners of the room, can serve to decorate the home and make it look very distinguished, without leaving to have a low profile, which we often look for.
Classic
The modern can be mixed with traditional immortal designs. If done well, it is a decoration that can stand the test of time.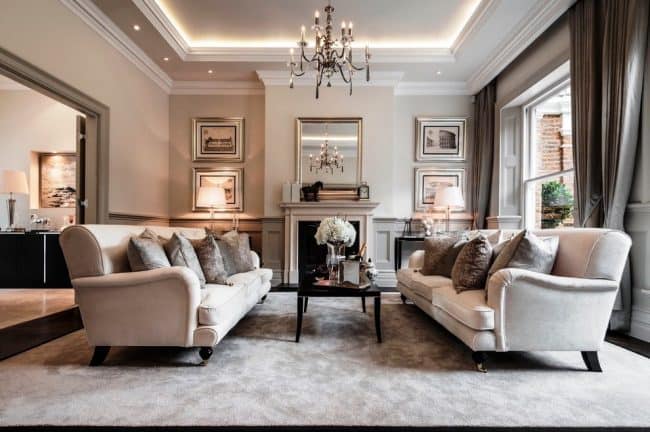 Today's trends are going faster than the wind and many times when we happened to have them in our homes, they stopped running at any decoration store. Therefore, we must be careful with what elements can be maintained over time, because if you are going to buy slowly, you can keep pieces that will then be impossible to combine with others, for example.
Unique and original
Adding something different, unique and special in your designs is an easy way to put a personal accent that identifies you.
There is no better detail than the one that gives the home the category of its own. Do not always be guided by trends, you can mark trends yourself. Do not hurry to make a change in your home, good touches take time; but above all, do not follow trends that you can see on TV, such as putting the flat television on top of the wood burning stove, if you have tried it, you can see that you will be cramped within a few minutes.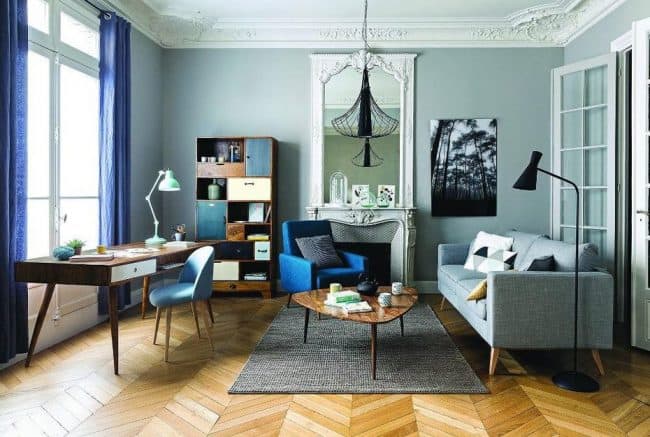 Functional
Remember those rooms of your grandparents' house that seemed to be museums, the only thing missing was a rope with a sign saying "do not touch". Today is not like that. Nowadays, the rooms are for enjoyment and the dining rooms are for eating. Space is a scarce commodity in today's homes, so these rooms should really be used as they should be.
You must focus on achieving a warm and relaxing, but above all, relaxed atmosphere. That is, sofas and sofas that are not as formal, larger and of low height, as for lying down. A carpet at the height of them. Entertainment with some electronic element can never be absent, although overloading the room should be avoided.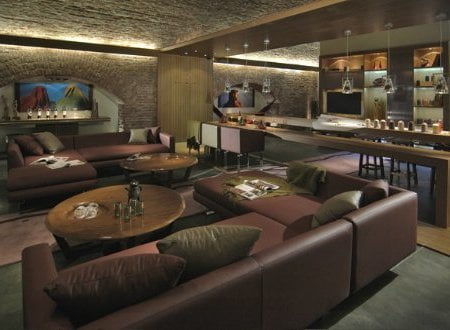 Forget those rooms that sometimes we appreciate in some homes, that more than a place to be, they seem unused spaces that are scary for the classic or eclectic that they are. The space is worth gold, make the most of it. Leaving a place in the home only for special occasions is no longer customary in these times, since every day is special and more when it comes to enjoying what we get with great effort.
Style contrasts
Creating contrast by incorporating furniture of different styles, colors and patterns, is one of the decoration tricks most used today.
Lighting is an important element that can be used in our favor to create contrasts, being able to play with modern style luminaires; or the incorporation of candles that recreate a timeless, rustic and much warmer atmosphere.
Accessories such as curtains, cushions and rugs in striking colors or patterns can be great allies when it comes to recreating striking and welcoming environments through contrast.
In modern bathrooms, one of the secrets that is most popular to visually impact, is the incorporation of ornate antique bathtubs.
Mixing cold and warm colors, in furniture and home accessories, can cause the visual impact you were looking for. This effect can also be achieved by incorporating a chair or mirror of yesteryear into a modern room.
Decorative Prints
Ethnic prints
Fabrics and upholstery with ethnic prints will never go out of style. The addition of details of distant lands in the home can beautify dull and boring interiors. So if you see a cushion or carpet that is overflowing with other cultures, do not hesitate to use it to add warmth and great visual interest to the rooms.
Floral prints
The floral and textile designs Chintz, is another of the classics not only in the world of interior design, but also in other markets, such as fashion. Sometimes their appearance gains more notoriety in some years, and we see them in shop windows, interior design and advertisements. But despite these fashion swings, they are always an intelligent choice. Floral textiles are a great option for interior designs.
2025 Trend Colors in interior decoration
Rosa Millenium
There is an obsession with the use of the millenium pink, color of the year, but this trend will not last forever. Dusty roses look elegant with gold, shades of gray, coral and nudes, but will soon be outdated. It is better to use these pale roses in fabrics and accessories or as a color of paint that can be easily changed, instead of using it in more permanent installations such as tiles.
Beige
Beige is one of those color palettes that has been a favorite for years. It is a safe color, it is timeless and works well as a base of color to add exciting touches of striking colors. Therefore, using it as a base color will result in a timeless decoration that will always be valid.
Details and accents of colors
Instead of having a set of the same color, soft base shades can be used, enlivened with touches of color, thus achieving a space full of life. We are talking about bright chromatic splashes on an unsaturated background. It is a cool and vivid decorating trick that invigorates the senses and encourages the spirit.
Blues
Naval blue never goes out of style. Do not be shy about sticking to a single tone. Different shades of blue in the same room light the senses. Blue, beryl, trullo, cobalt, sapphire; folded back on themselves in an ocean of electrical design. Blue is soothing and ordering. Use it in accessories, furniture, sofas, cushions, cabinets, walls and anything else you can imagine.
Black and white Parisian
It has always been a staple in interior design, but now we are seeing a shift towards softer black and white tones, with that hard contrast more subdued. This is a trend that has been developing for the last two years and shows a continuation in the coming years. An almost timeless trend that will look good for a long time to come.
Turquoise
Here we are again with the blue color, but this time a specific tone. This color is another of the classics, which is often seen very well in bathrooms and bedrooms especially.
Regarding the colors, the purple seems to continue in its moment of splendor, although the gray making combinations with yellow, bluish green or magenta unexpectedly is also setting a trend.
Natural colors
The interest in the environment extends to the interior of a house. The colors of the earth always look good. Wall covering and fabric prints with flowers, wood blinds, natural wood color flooring and textures that emulate imitation stone, marble and granite will always be a classic.