The holiday season is just around the corner and with it a few days of vacation and relaxation. For those who love decorating, this is the perfect time to explore trends and predictions in interior design for 2025.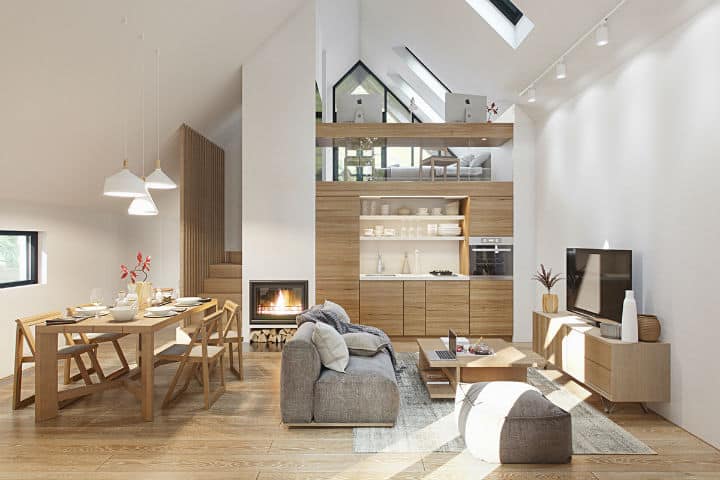 Zoom on 2025 decorative trend predictions and design elements to keep or adopt for the coming year!
And, to reassure you, let's say it straightaway: the interior design trends indicate that the new year will be marked by a spirit of continuity with what we have already seen in 2024. Of course, there will be small changes and colors more trendy than others. But a good part of the accessories and decorative design elements will remain faithful to what has already been put in place this year. Here are some examples of objects, accessories and interior coatings to keep or adopt in 2025.
Objects in metallic color, a great trend of decoration 2025
In 2017, decorative objects in metallic color have invaded our interiors. These colors will stay in fashion again during the coming year. This is what makes these small objects and accessories our first decoration trend 2025! The copper color is probably the one that impresses the most. And that's not difficult to understand, considering that it was almost gone from our homes for several years.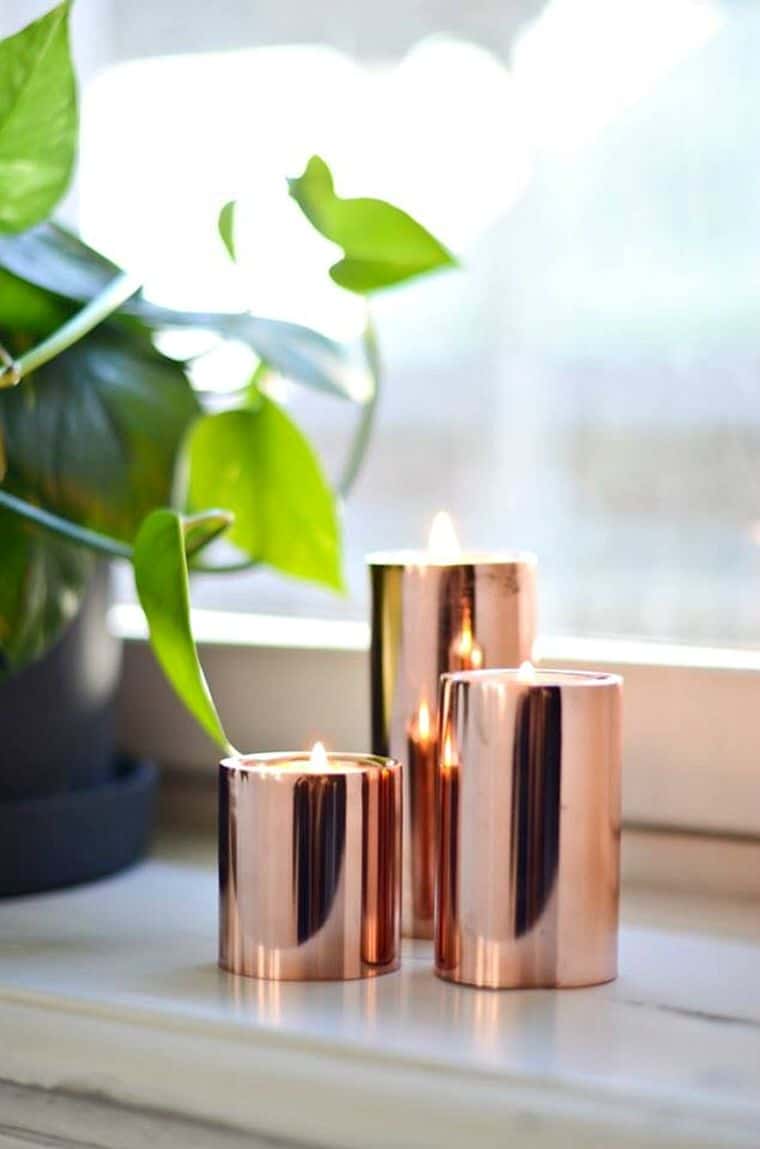 Currently, the copper color is very popular in terms of decorative objects for the living room, kitchen, bathroom … But other metallic paints, such as gold and silver, are also. These colors are the optimal solution for those who have not succumbed to the beauty of the pinkish metal.
Fixtures hanging in the dining room or kitchen dining area, a 2025 decorative trend to seize
For several years now, suspended luminaires have become essential in our kitchens and dining rooms. They play a specific role by adding more charm to furniture such as the dining table, bar and kitchen island. If you have already opted for such a luminaire, you can keep it for the coming year. It will be just as trendy in your dining space!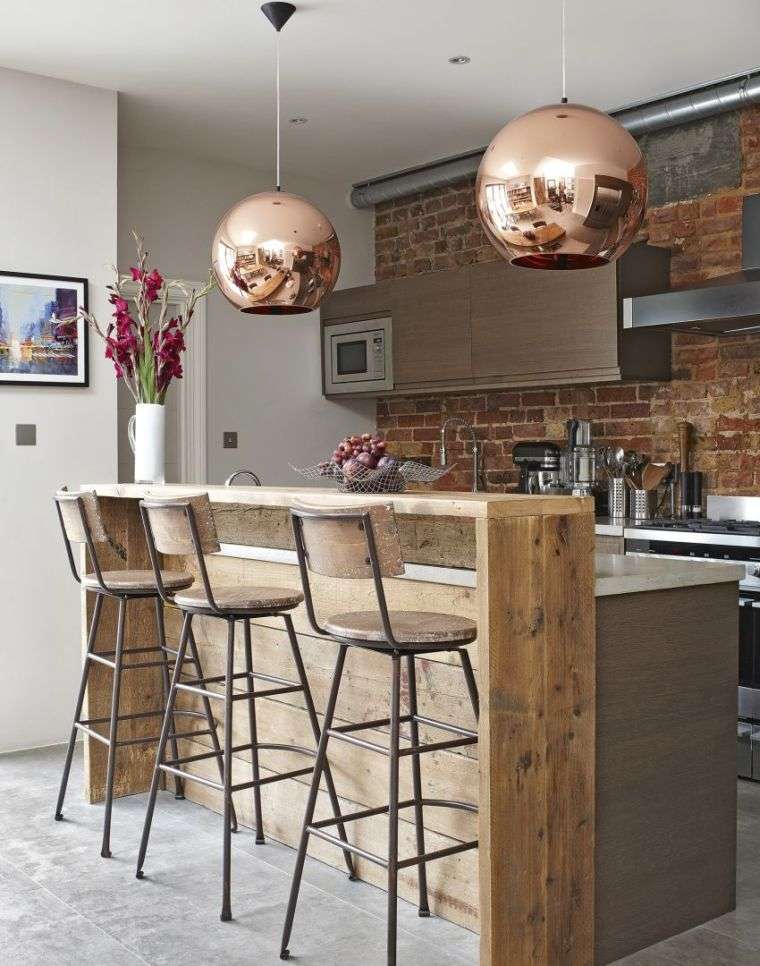 You are about to choose such a suspension? Then take a look at the models of suspended luminaires in metallic colors. They will bring a touch of brilliance to your table, bar or island. An advantage to appreciate especially in slightly dark spaces.
The kitchen sink in metallic tones is trendy and practical
Kitchen sinks in metallic tones are another way to invite trendy decorative in your home. Often made in a traditional way, they make our kitchens more authentic and more natural. In addition, they are quite large and deep, which makes them more practical than their counterparts made of other materials.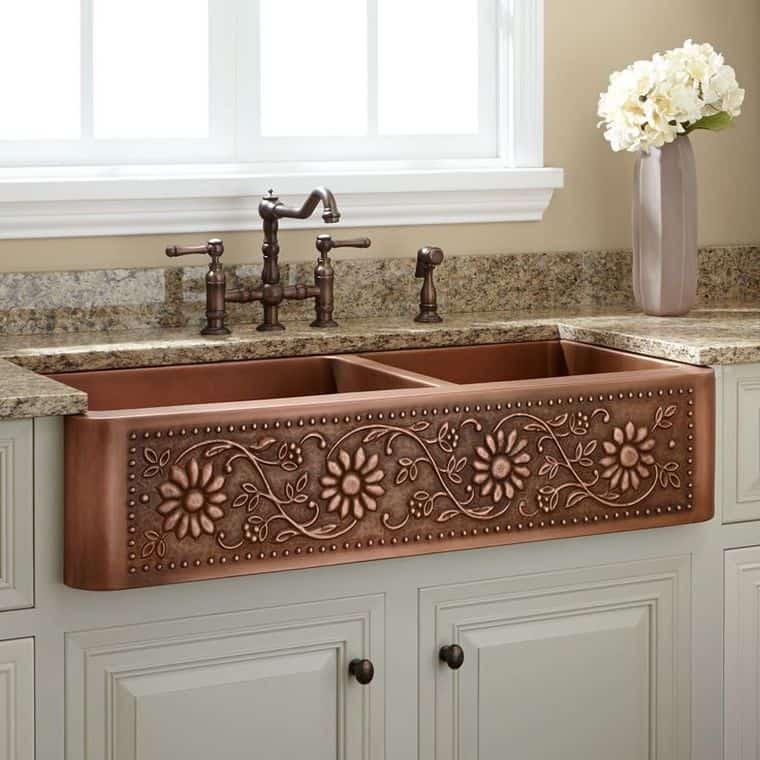 Want to harmonize your copper sink with other kitchen decor accessories? So think of a faucet that takes the same color. In 2017, the copper, gold and silver faucet was a must for the development of a trendy bathroom. And it seems that it will be introduced into our kitchens too!
The natural style, a 2025 decoration trend for the whole house
The natural style seduces us with its organic side and the feeling of relaxation it imposes in our homes. In 2017, it was already in our relaxation areas: bedroom, master suite, bathroom … This style is likely to become one of the great trend of decoration 2025.
Especially since it is very simple to create a natural atmosphere in his house! For this, we mix neutral colors with touches of green, blue or pastel shades. We favor wood furniture, textiles and organic surfaces. And, of course, houseplants are added to one or two rooms in his home!
Small coffee tables and tables, a furniture trend to afford in 2025
The small coffee tables, the support furniture, pedestal tables and sofa ends are very practical furniture. Among the advantages of this kind of modern living room furniture, the fact that they can fulfill several functions. They are used as a support for plants but also in a reading corner … Or, simply, to fill an empty space in its interior.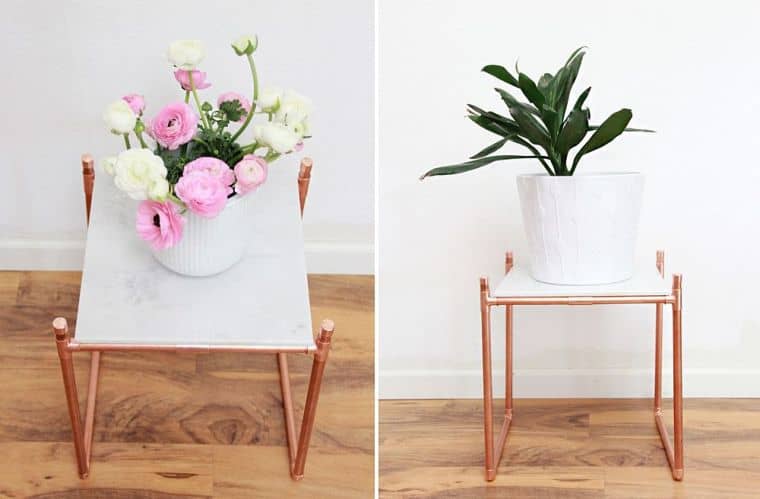 The coffee tables to be favored this year will preferably be fine and elegant. Furniture with metal legs is an example of this kind of furniture. Moreover, these tables are quite simple to make yourself. If you decide to incorporate a marble tray, they could also complete your decorative terrace with great success.
The accent wall, a trend 2025 decorative option that gives us a lot of freedom
Creating an accent wall is deciding to decorate one of the vertical surfaces in an original way to attract attention to it. Conversely, the other walls of the room in question will be painted in a less daring color and, generally, in a neutral shade. In addition, this idea of interior decor gives us a lot of freedom.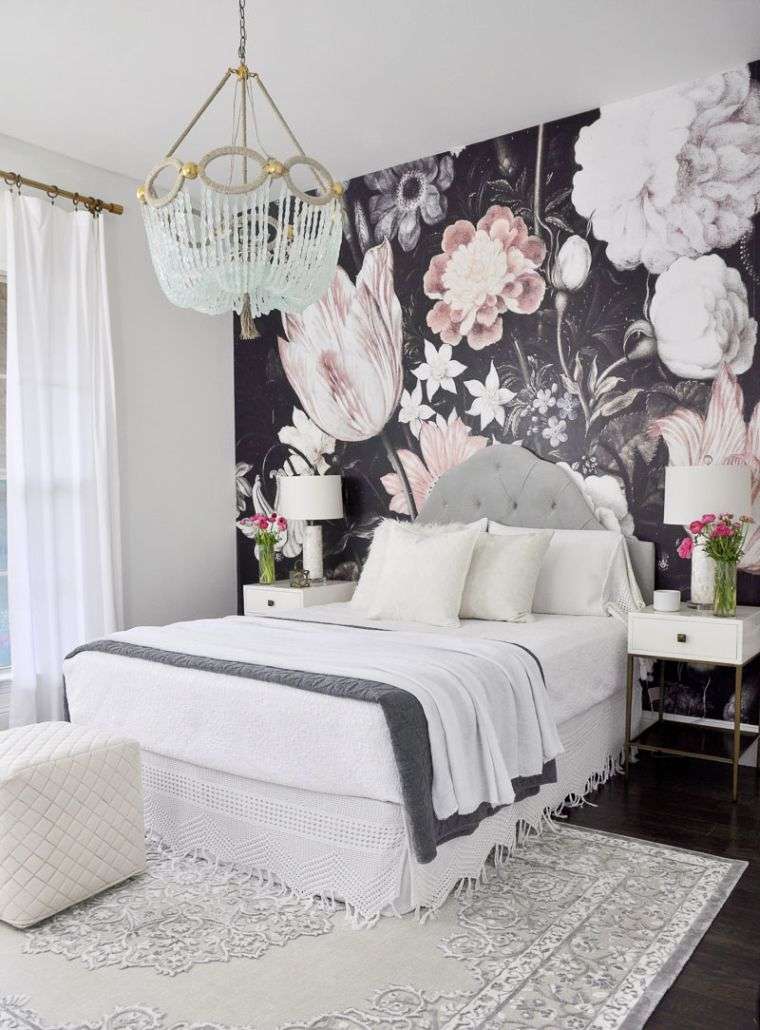 So, for example, in a bedroom, you can easily make an accent wall with a wallpaper. Modern wallpapers exist as original varieties that we will very easily find a model that corresponds with the overall atmosphere of the room.
Wall cladding for trendy accent wall decoration in the living room
Throughout the past year, we have repeatedly discussed ideas of wall-mounted decor. It's an idea to personalize your living room which will remain among the 2025 decoration trend. In living rooms with chimneys in particular, the wall covering can be concentrated around the latter.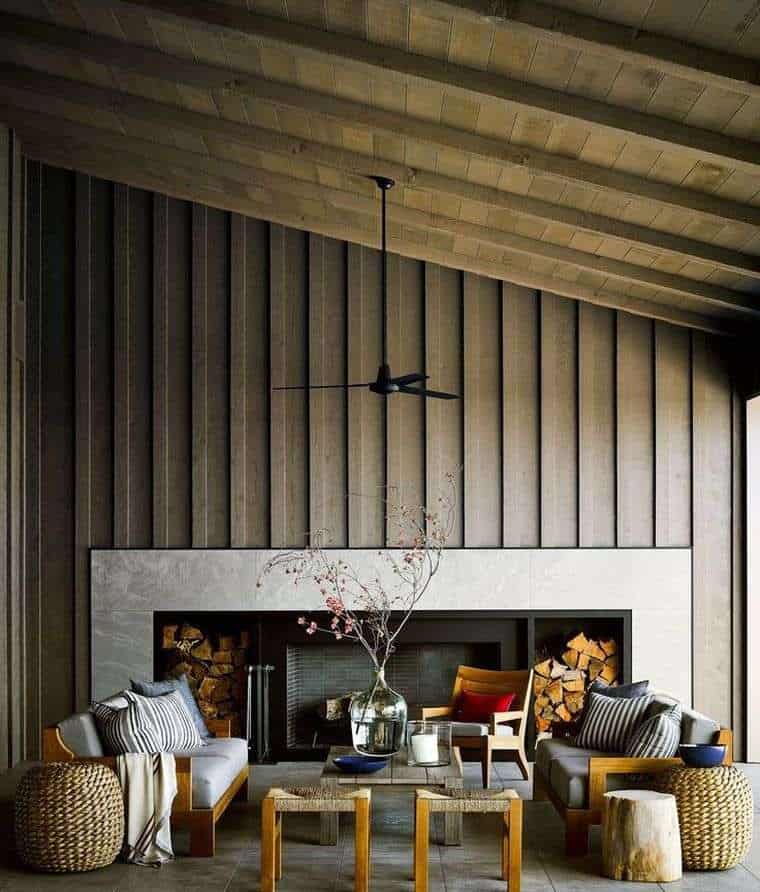 A simple, effective and very elegant way to create an accent wall in your living room. And, thanks to the modern siding and wall cladding solutions, this project will be realized quickly!
Dress the walls of its industrial living room with the 2025 decorative trend in wall panels
To dress its interior walls, one can also opt for one or more wall panels . In the coming months, you will have the opportunity to combine two trends 2025 deco: that of the wall panel and the decorative metallic.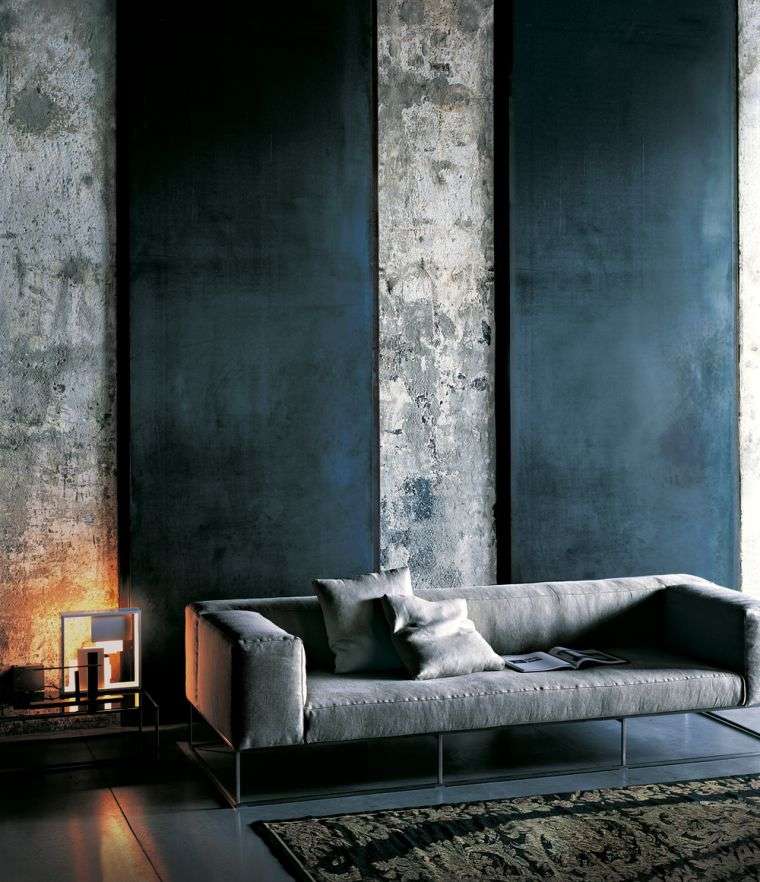 Wondering how? Well, by covering your walls with a metal colored panel, of course! What's better for an interior dominated by industrial style?
2025 decorative wall coverings to be taken back inside
To continue on the same line, let's say that modern wall coverings and facings are also available in wood version, as in the picture above.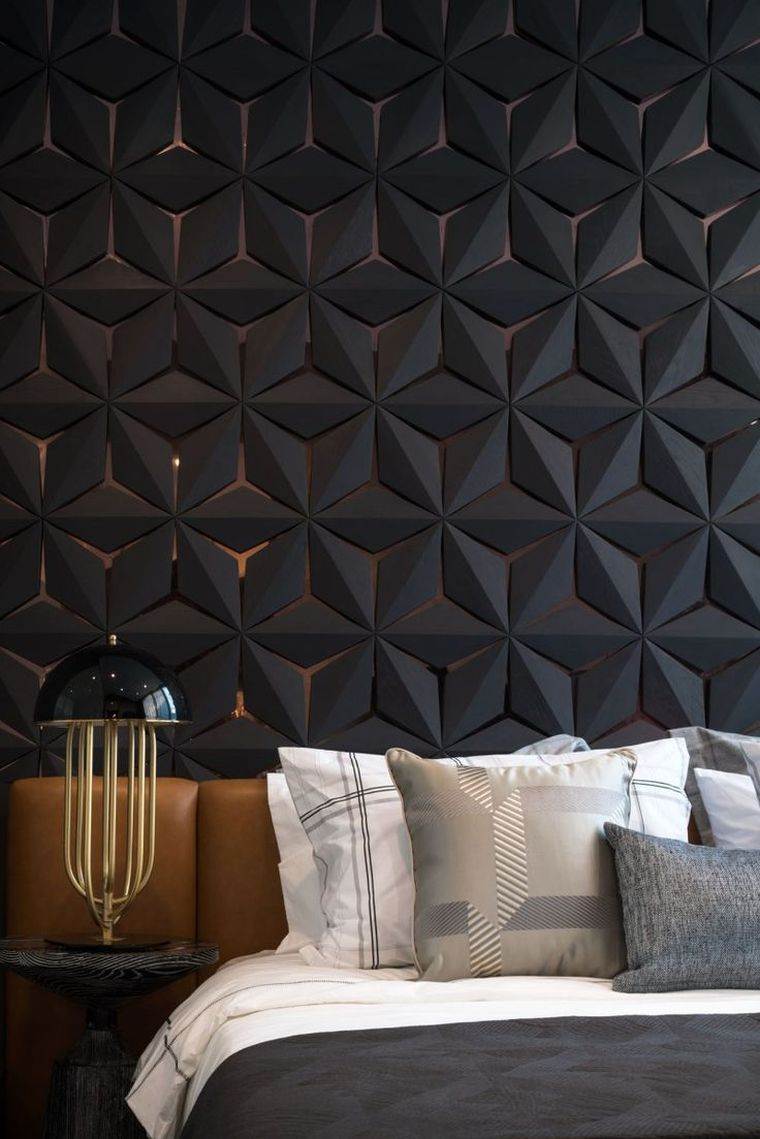 Some models, made of modern materials, have various patterns, like the one in the photo above. This is a solution that makes us think of 3D wallpapers and gives more sophistication to trendy decorations.
Adopt the 2025 decoration trend and dress your wall with a tufted fabric
To set up an accent wall in one of the rooms in one's house is a mission that can be accomplished in many and varied ways. It all depends on the result one seeks to obtain. For example, the walls dressed in tufted fabric are inspired by padded headboards. Perfect for a glamorous bedroom or living room, they also contribute to the thermal and acoustic insulation of the room.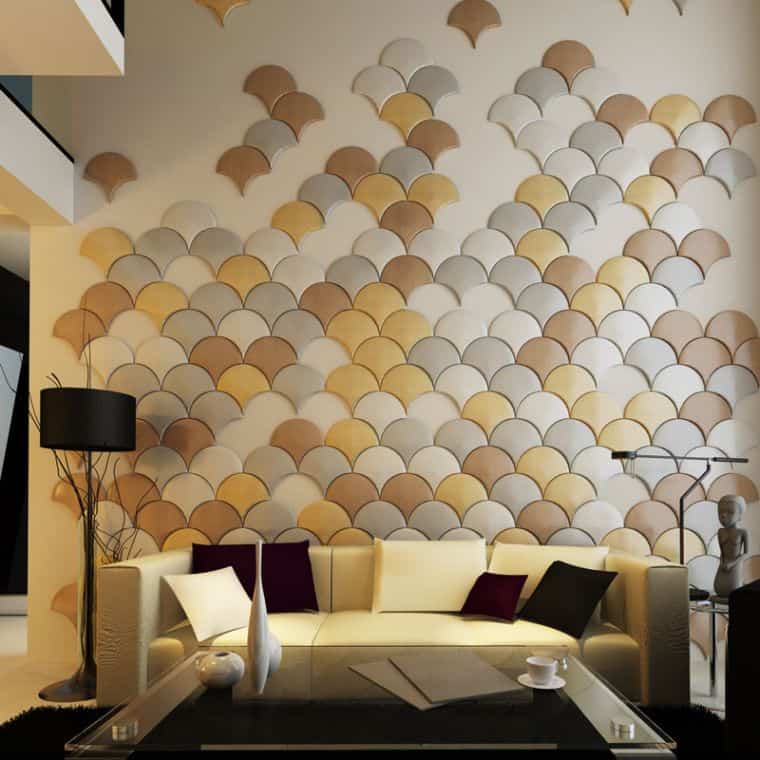 One of the modern versions of this type of coating consists of several elements that can be combined as a puzzle. This is an idea that will seduce fans of custom wall decorations!
The accent walls also conquer our bathrooms with these decorating trends ideas 2025
As for bathroom wall decorations, everything seems to indicate that the coming year will be marked by original tiles. In the bathroom, in the shower or behind the bath, these coatings will be all the more popular as they invite more colors in our interiors!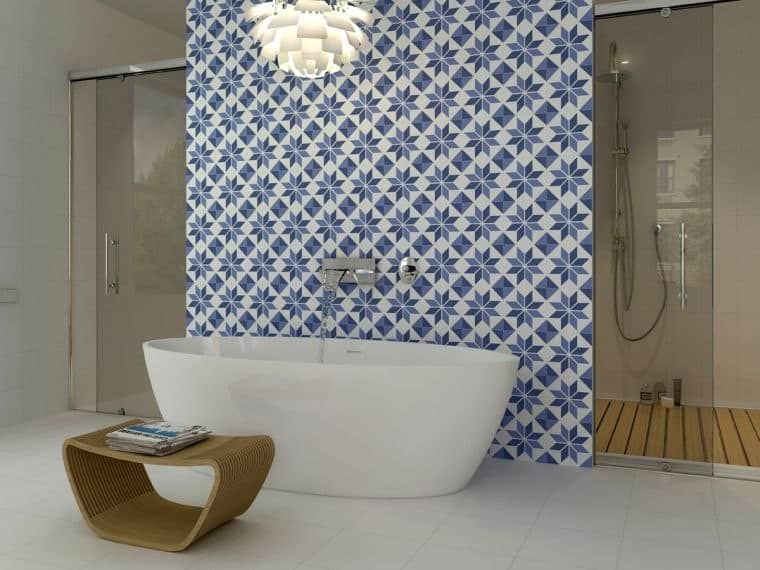 Opt for a floral or geometric tiling or select a room separation panel. All solutions are allowed!
The mosaic style tile is transformed into a kitchen credenza
In the kitchen too, mosaic tiles are one of the 2025 decorative trends to adopt. Use it as a credenza to protect your walls around the sink or your cooktop.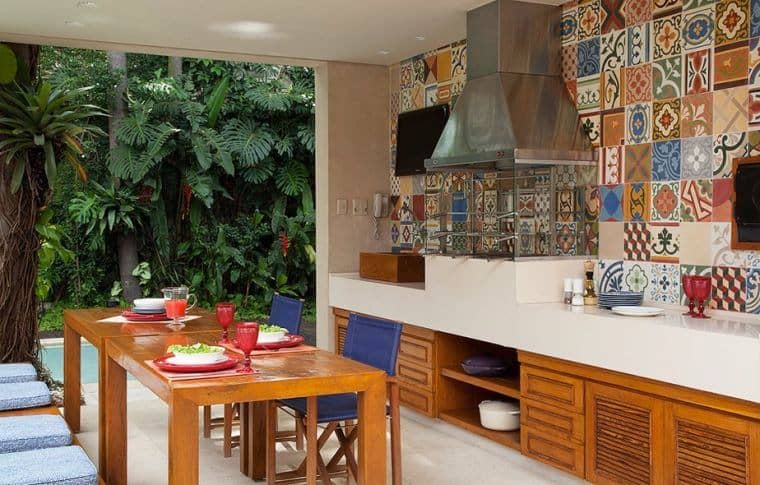 If you do not want to invest in laying tiles on the walls of your kitchen, you have another option to consider. It consists of buying a credence that faithfully reproduces the appearance of such a tile.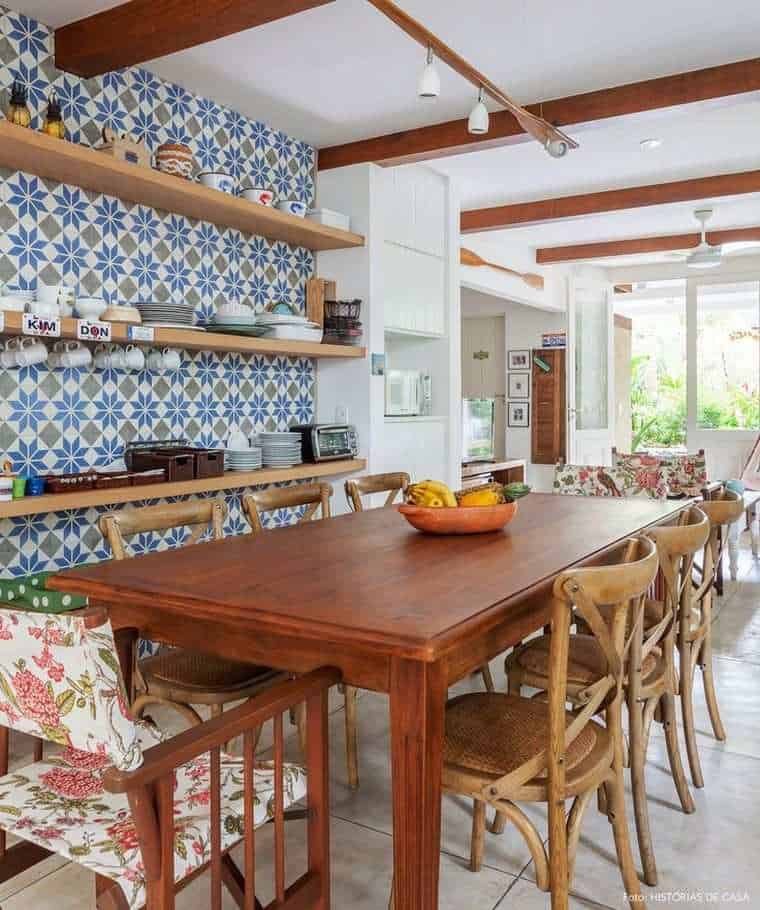 The fashion of kitchen tiles is good news for those who have an old kitchen to renovate. As we know, most of these spaces are dressed in tiles. With this 2025 decorative trend, you do not have to replace these coatings.
It would be enough to repaint them to create a kitchen more fresh and modern at the same time! What's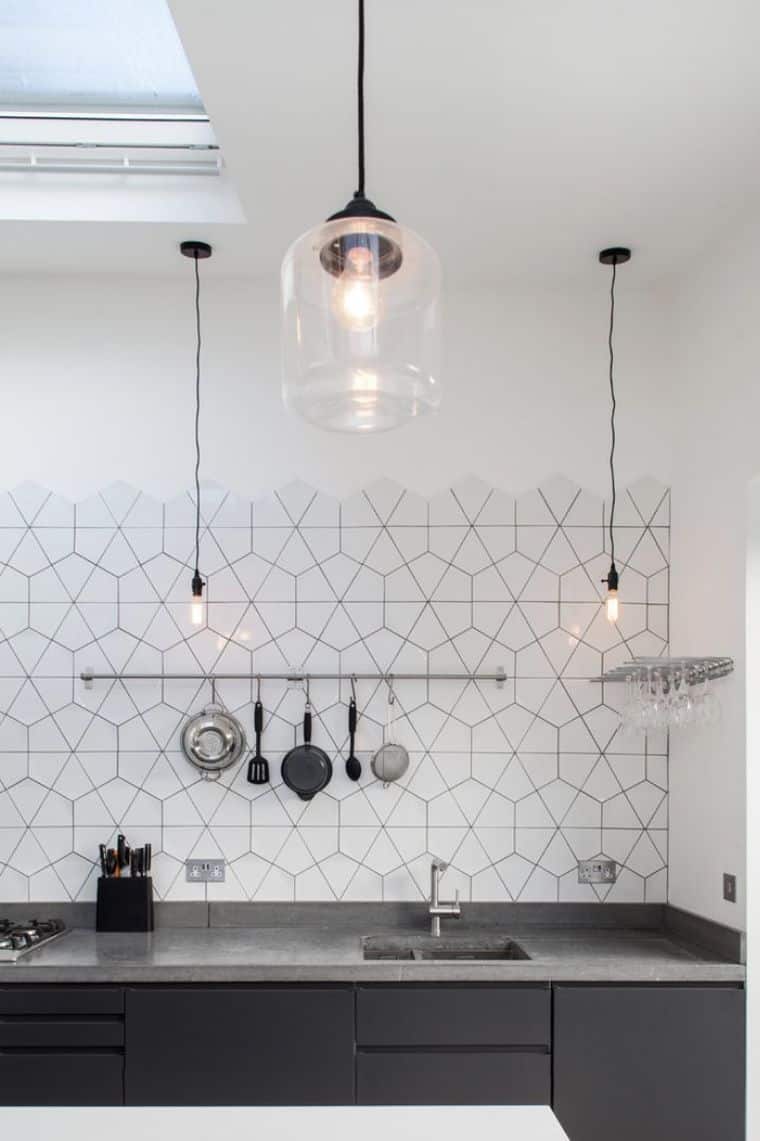 more, with this kitchen renovation idea, you are free to select the color of your tiles. This idea seems interesting to you? So be sure to read our thematic guide devoted to tile painting . And here are some color and tile ideas for a trendy 2025 kitchen: