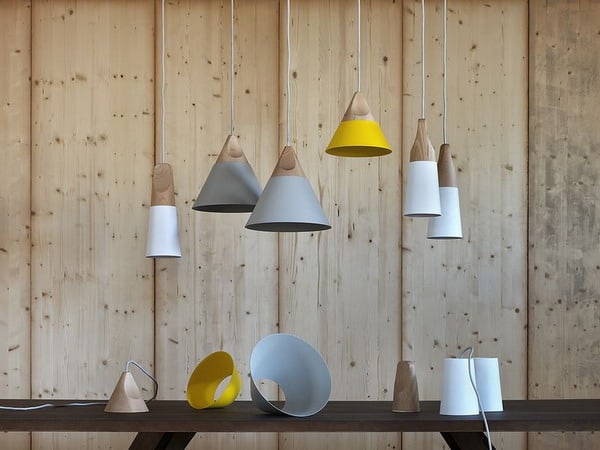 Lighting is a key element of the interior design of the home. And just like in the world of fashion, lighting trends change regularly. If you are looking for a simple enough way to update a room in the house, the 2024 designer lamps to follow will bring your space to the next level. Indecortrends offers you the top 5 of the 2024 trends in aesthetic and functional lighting by some of the best brands.
2024 designer lamps – the trend of industrial style revisited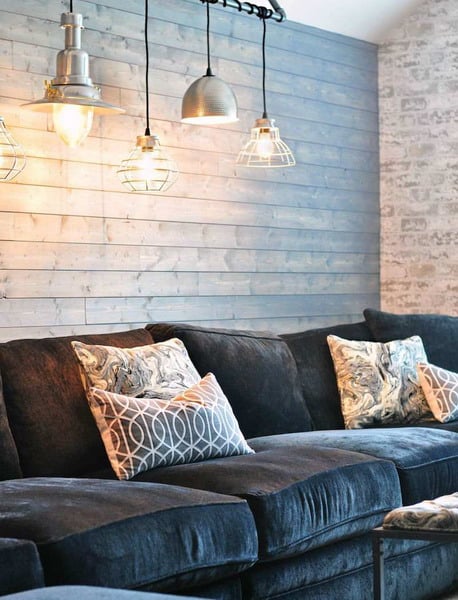 One of the most dynamic lighting trends in 2024 are industrial-style lamps. However, it is not a universal concept that everyone can make work, as we all live in warehouses converted into functional housing. The solution? Designer lamps combining loft spirit and refinement.
Vintage light bulbs on cables in black and white kitchen of industrial chic style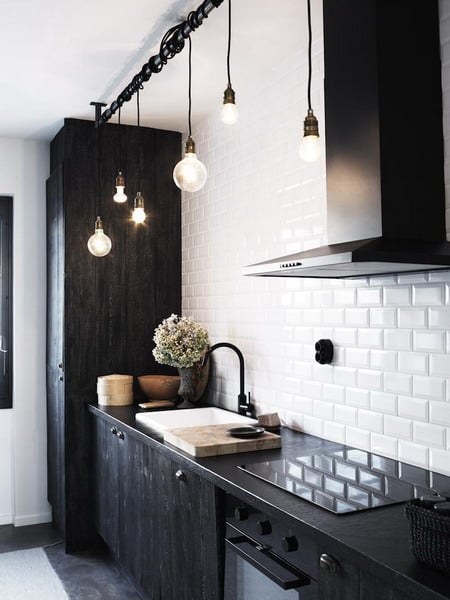 Yes, the industrial chic takes the best of both loft and cozy interiors and gives us stylish and urban designer lamps at a time. Do not be afraid, therefore, to invest in chic industrial style suspensions and lamps, as this 2024 trend will continue for the next few years.
Giant floor lamp with articulated arm and matching table lamp in a superb loft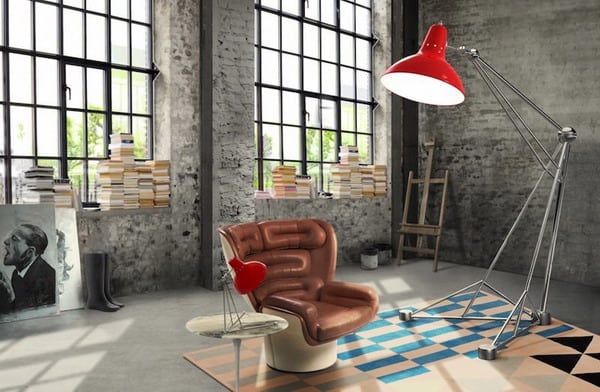 In addition, the industrial chic designer lamps are so versatile and exist in a huge variety of variants, that it is almost impossible not to be able to find one that is made for your own living room, dining room or kitchen.
Designer lamps 2024 – the concept of "malleable metals"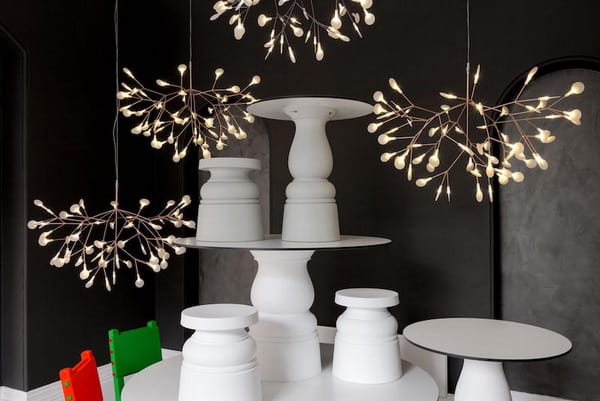 To add to the beauty of the previous trend, we propose you malleable designer lamps! That is, lighting fixtures that can be shaped to their own unique preferences.
Chandelier in the shape of a circle with several bright branches of the same series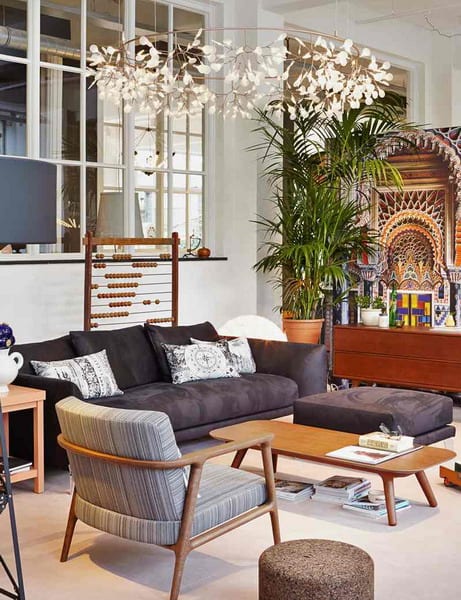 This magnificent trend gives us the opportunity to choose several similar designer lamps that are however adapted to the specific spatial needs of each home. The Heracleum design lamp by Moooi, for example, comes in several different variants, such as large circle chandelier, large or small suspension, cable lighting etc.
Malleable Designer lamps – Heracleum Track Light by Moooi
Some malleable luminaires allow us to choose the number of light branches according to the surface and volume of the room that will accommodate it. It means no longer compromise and buy only and exactly what we need.
Designer lamps in original customizable form – the Palindrome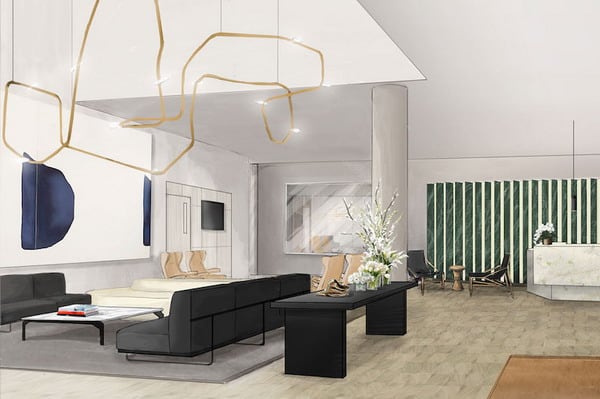 The Palindrome candleholder by Rich Brilliant Willing's on its side, combines the two aforementioned trends, as it is customizable, lofty and chic at the same time!
A luminaire that impresses, indifferently from the spectator's point of view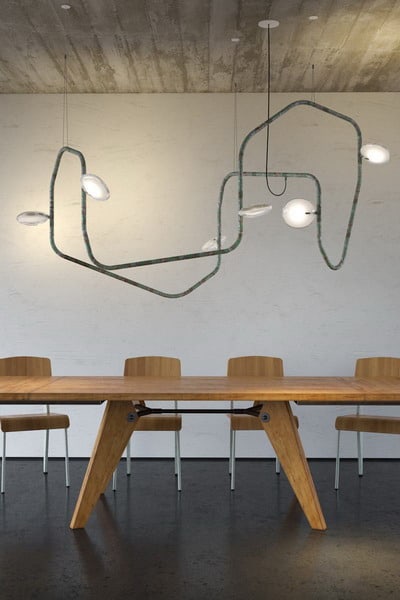 As its name suggests, this lighting fixture remains functional and aesthetic, regardless of the composition to be chosen or the point of view of the viewer (the palindrome is a word or phrase that can be read from left to right or right to left without changing meaning).
Modular lighting systems – Cumulus suspension
Rather than an addition to the previous point that a trend in itself, we arrive at modular lighting systems that can be assembled and recomposed many times according to its own specific needs.
We can customize the intensity, or even the color of the light of some designer lamps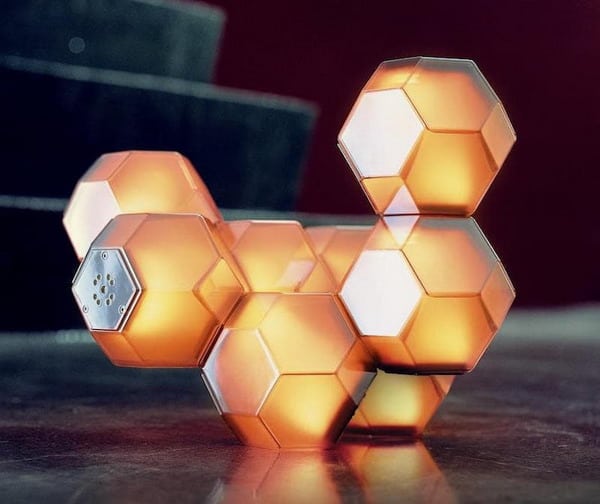 Designable designer lamps are designers' response to customers who are increasingly looking to personalize not only the shape of their lighting, but also the strength, or even the color of the light.
Light garland, bedside lamp, suspension and wall lamp!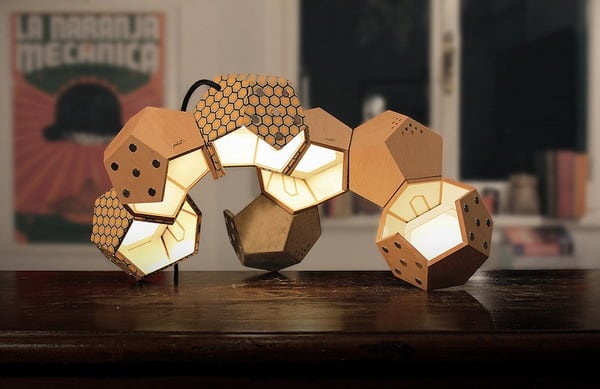 The D-12 designer lamps (pictured above) that we have already presented to you, for example, are composed of LED magnetic segments that the user reconfigures when and how he wants to direct the light or transform the suspended table lamp, even in light garland to hang!
2024 designer lamps- super trendy geometric lighting
In this regard, the bright segments in geometric shapes are the other lighting trend 2024 not to be missed. Designer lamps inspired by geometric shapes are also quite versatile and blend with several interior design styles.
Copper pendant in geometric diamond shape
Although geometric lighting fixtures evoke a minimalist aesthetic, they are not reserved for ultra-modern interiors. The key to their multi functionality is, in fact, their extreme simplicity.
Geometric designer lamps blend with different decorating styles
Depending on the specific model, the material of its manufacture, its color and finish texture, geometric designer lamps may look vintage, Scandinavian style, or even art deco spirit!
Their simplicity is the key to their superb versatility!
Designer lamps shaped, inspired by nature
The Light + Building Forum in Frankfurt, Germany is the top event that retailers, designers and architects visit to see what is the next trend in the world of design and lighting. The latest trend? Lighting inspired by nature!
The leaves and flowers of plants are just two of the many inexhaustible sources of inspiration
This type of designer lamps visually softens modern interiors, as it abounds in organic forms and is made of natural materials, such as wood and stone, or is in super-aesthetic natural colors.
Beautiful designer lamps jellyfish in blown glass 73 via Bocci!
The leaves and flowers of plants, the waves of the sea, the natural phenomena are just some of the inexhaustible sources of inspiration, behind the creation of these unique designer lamps. Which of these five trends 2024 is your favorite?