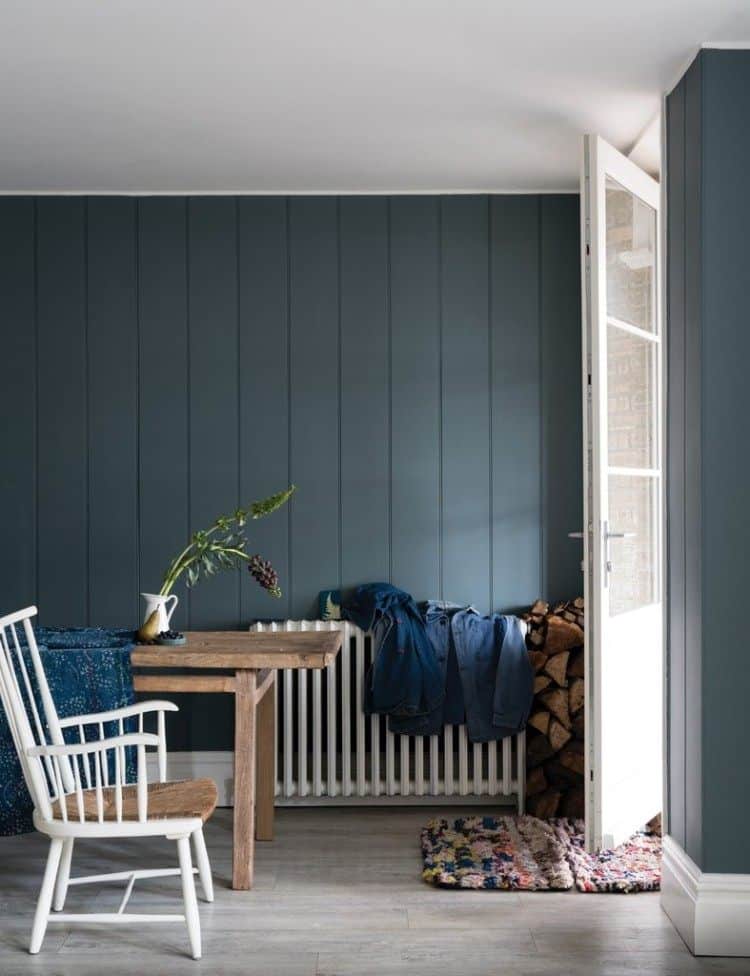 In the world of style as in that of interior design, colors are constantly renewed and are very often very similar. And considering that 2020 was a colorful year, of course we expect the same for 2021, right? So what are you waiting for after Pantone's ultraviolet? What will be the color trends for decoration in 2021? Elegant and vitamin nuances close to Mother Nature, neutral shades, etc… there is something for all preferences and requirements!
Which interior decoration color 2021 to choose?
Each new year has its new strong shades! And while Pantone has already presented us with the long-awaited Living Coral , it's time to reveal the other flagship colors that will be everywhere in 2021. If you want to repaint or redecorate your living room, you must absolutely bet on one of the ideas that the editorial staff selected you! Green, blue, pastel shades or terracotta nuances so trendy in recent times. Choose a 2021 interior decor color and invite it to your room for a space like new!
Interior design color 2021: green in all its variations
According to the color charts, green, and especially hunter green, is an excellent choice for indoors. Noticed for some time, it easily finds its place in the house in order to create a natural and plant interior. Easy to combine and super soothing, green is generally available in a wide variety of shades. The most important is to bet on a skilful dosage and on an application by keys, if one is not sure!
Taupe, gray and beige for an atmosphere closer to nature
Elegant and always trendy, gray can be easily adopted in any room without exception. Associated with beige and taupe, it warms each atmosphere and can serve as a superb backdrop for your decorations. The combination of these three colors strongly recalls nature while introducing a relaxed and super cozy atmosphere in your interior. You can also add an accent color, such as green for example.
Interior decor color 2021 – the teal, a color halfway between green and blue
Considered as a chameleon color, the teal color is meant to be a bit special, because one cannot really say if it is closer to blue or green. Having its own characteristics and appearance, it changes depending on the interior lighting and other colors associated with it. Very present on the catwalks, the teal also takes a place in decoration. Sophisticated and certainly not like the others, it brings a dramatic touch to the space, regardless of whether it dresses the walls or invites itself through decorative objects .
The coral color
When we talk about the flagship colors of 2021, we cannot miss the Living Coral! In contemporary interior, we adopt it without hesitation! Resolutely joyful, endowed with golden tones and strongly inspired by nature and corals (as its name suggests), the coral shade will sublimate each room, without exception – from the bedroom to the bathroom via the living room and the cooking with an energizing and very trendy touch. Even the children's room will not be spared! In total look or with small touches here and there… it's up to you!
Pastels will continue to seduce
Another trend in interior decoration color identified: pastel shades! Pink, green, blue, yellow … these colors are on the rise. They promise an atmosphere of calm and know how to gently illuminate our interiors. Due to their delicate and romantic nature, pastel colors are particularly appreciated in interior decoration. Soft and soothing, they have the advantage of being able to marry each other, and also to associate with fluorescent colors.
Interior decor color 2021 – zoom on terracotta
Now that the field of interior design is passionate about natural colors, terracotta will enter your home to meet all your aesthetic needs. An orange shade that gained popularity a few seasons ago and which is back in force this year, while settling on your walls and through your accessories. It goes perfectly with plants, terracotta pots and natural materials such as wood. In short, we validate! In addition, its warm character is perfect for the winter season. To soften its intensity, do not hesitate to combine it with white or beige.
Ultra-violet, a vibrant and intense interior design color for 2021
Although the popular ultra-violet has been dethroned by the color coral, it will continue to gain followers in 2021. Intense and provocative, it only aims to evoke your imagination and creativity. However, the ex-color of the year is not necessarily a soft shade that can dress your entire room from floor to ceiling. On the other hand, it will marry wonderfully with one of your walls, while creating a feeling of depth and continuity! Ultra violet can appear even more attractive, if combined with other shades of the same family, such as pink or blue! You can probably adopt it through your decorative objects for a more artistic effect!
In 2021, we give way to the classics too!
The interior decorating color trends for 2021 will not be the same without a few sleek white touches! Bright and pure, the white color is THE main color in decoration. So, to make your home warm enough, choose a white with a slight shade of yellow and combine it with natural materials! Some designer wooden furniture, a little green here and there and voila! You will get a Zen interior and always right in the trends of interior design.
Deep red or the biggest surprise among the highlights this year!
After sublimating makeup trends, red is displayed throughout the interior decor and has everything to please. Deep, hot, dark or dark, the reds are not aggressive, contrary to popular belief. With its many variations, it democratizes quickly even if it does not seem very easy to handle. So, whatever tone you choose, it brings a lot of character to the space and combines perfectly with natural materials, while revealing a certain romanticism. You can also combine it with blue, green or beige.
Interior decor color 2021 – mustard yellow
Another star color of 2020 that will continue to enhance the interior decor is unsurprisingly mustard yellow! We love its rich character without being too saturated which awakens the decor and which lights up the room! Adopted in small touches on the walls or through the furniture, or even in total look, this yellow is certainly the interior decoration color 2021 ideal for illuminating the indoor space!