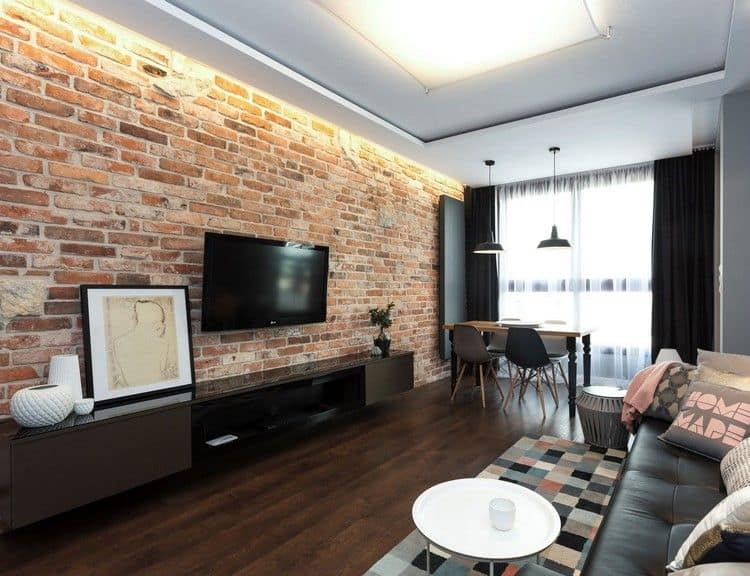 The decor and living room trends are constantly changing. The living room is the center of each apartment. This is where most people spend most of their time at home, where they stay alone or with their families and friends. In general, the living room is furnished with a sofa and comfortable seating and of course, with a TV. This room acts as a lounge area, a party area or a playroom for children.
There are many ways of decorating and decorating that you could apply in this corner of your home. Depending on the available space and your preferences, you can choose from different styles such as modern, cottage, minimalist, artistic inspiration etc. The right choice of furniture plays a vital role in the decor and layout. We will help you to apply the current decor and decoration trends by sharing a selection of inspiring photos!
Decorating trends and living room design 2024 – the retro style is back in fashion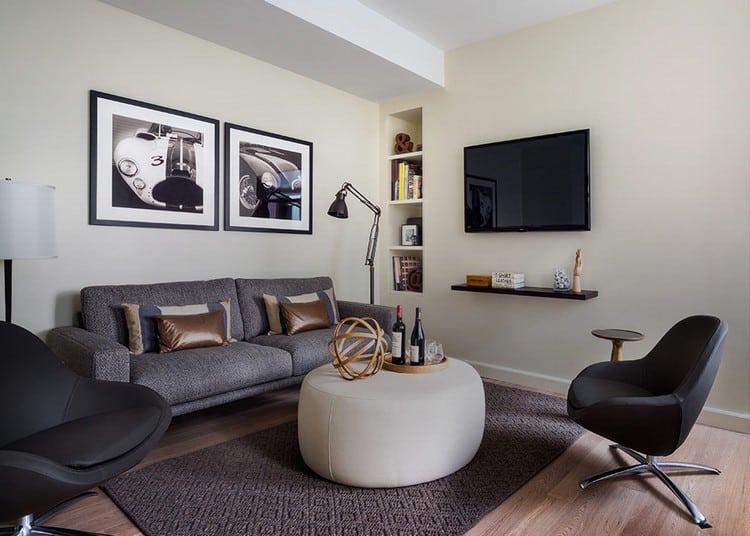 In terms of home decor and decoration trends, the retro style is back in the interior. It will be a pleasure to spend your time in a lounge, decorated and furnished in retro style. The retro style can be found in furniture and in vintage style accessories and shabby chic. But that does not necessarily mean that the furniture must be "faithful" to the standards and designs of yesteryear. On the contrary, today, the new meets the authentic, an encounter from which come contemporary furniture breathing the past, in an elegant way.
Basic elements forming the decorating and living room trends 2024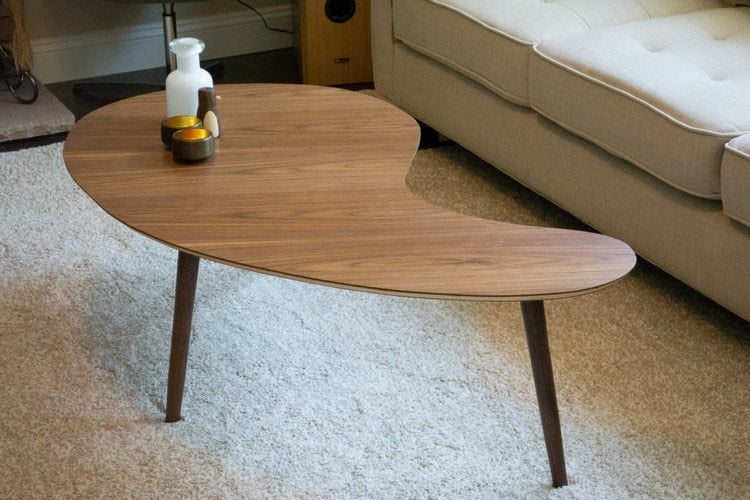 In recent times, the 50s and 60s and their representatives are moving into the living room. A short list of the 2024 decor trends and how to integrate them in the interior:
– Organic forms: the most significant example is the wooden coffee table, whose shape resembles that of a kidney. However, do not overlook the irresistible charm of a 60's Cocktail armchair that's perfect for the retro-style living room.
– Printed fabrics: textiles embellished with geometric or graphic motifs enhance and enhance the vintage style interior. For example, you can bet on a cushion cover vintage pattern. Experiment and let the 60s and the power of flowers invade your living room.
– Natural and artificial materials in addition to furniture made of wood, preferably in dark colors, you can experiment with plastic furniture. Do not hesitate to mix both.
Decorative living room trends of the 70s – what are the elements that make their comeback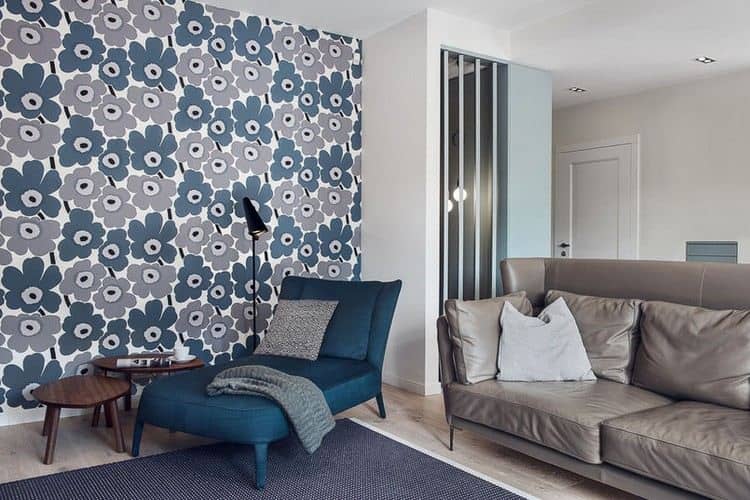 Be creative! Decorating trends and retro-style living room layout – that does not necessarily mean it has to abound with black-and-white photographs. On the contrary! If you mix elements from different eras, you will undoubtedly succeed in retro decor, breathing the 70s. Combine, for example, a table "kidney" with a wallpaper of Pop Art style. In any case, it's the comfort that should guide you. Retro lounges are places of relaxation. Therefore, consider lower lighting at the end of the day.
Decorative trends English cottage style living – bring romantic charm with wood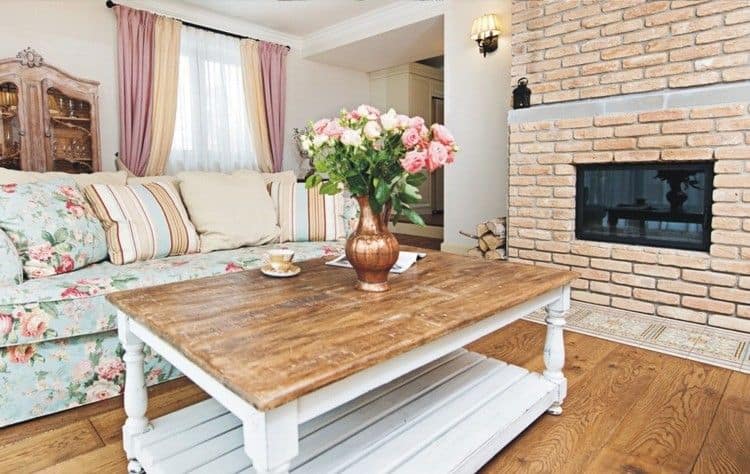 The English cottage style is one of the favorite indoor styles that you can customize to your heart's content. Interior designers rely on furniture geared towards the style of English cottages that, in recent times, is mixed with Scandinavian style.
If you find the English cottage style interesting and charming, here is a small list of items, typical for this romantic style:
-the natural materials
-the warm colors
-the romantic folkloric decorations
-the comfort and warmth
The English cottage style can take different forms
The English cottage style lounge is characterized by comfort and warm atmosphere. Cold colors and abstract forms find no place in such an interior. Solid wood elements are particularly important here. Aside from their natural appearance, they contribute to the warm and welcoming atmosphere.
However, solid wood furniture is not affordable. English cottage style furniture is often more expensive than contemporary style furniture. If you do not want to waste a huge amount of money, we recommend doing research at flea markets or flea markets.
Decorating trends and living room layout 2024 – smart furniture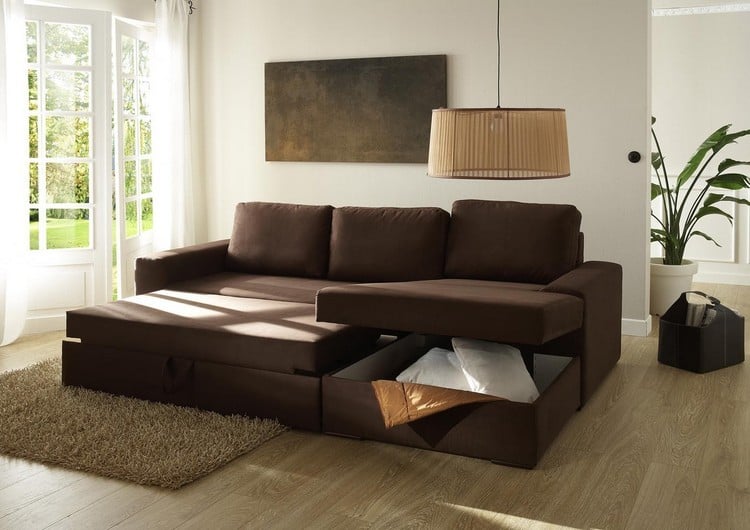 Of course, there are decorating trends and lounge design, marked by the future-oriented design. More and more people are looking for smart furniture. And this is not surprising, because such furniture, apart from being aesthetic, offers a very useful extra storage space. Great examples of furniture combining more than one function:
-an extensible and extendable coffee table, which turns into a practical dining table -a desk with storage
-a sofa that converts into a bed in seconds
Smart furniture still includes the convertible sofa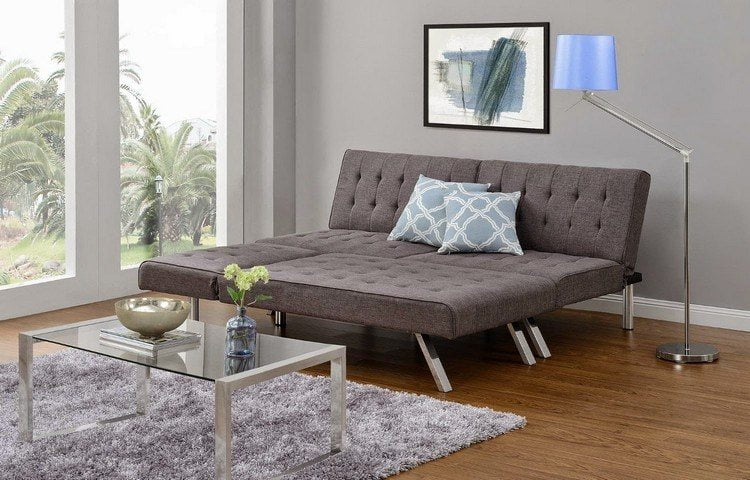 Smart furniture is particularly suitable for small spaces. Depending on their price, this furniture is the perfect choice for student flats etc. People, who work at home, can also enjoy furniture adapted to both work and relaxation. Parents with small children can enjoy smart furniture, such as a bed that "grows up" with the child, for example. These beds are suitable for children of various ages. In recent times, the number of furniture with integrated lighting is increasing dramatically. The lights that change color give the furniture an even more modern appearance and, on top of that, they contribute to the creation of a pleasant and welcoming atmosphere.
For those who prefer state-of-the-art furniture, there are models with a touch screen that makes it easy to control LED lights, for example. They can also enjoy an armchair with a massage function. It is important to consider good lighting in the living room. A modern lamp post, located next to the sofa, guarantees a pleasant atmosphere.
Decorating trends and living room design 2024 – it's the personal taste that counts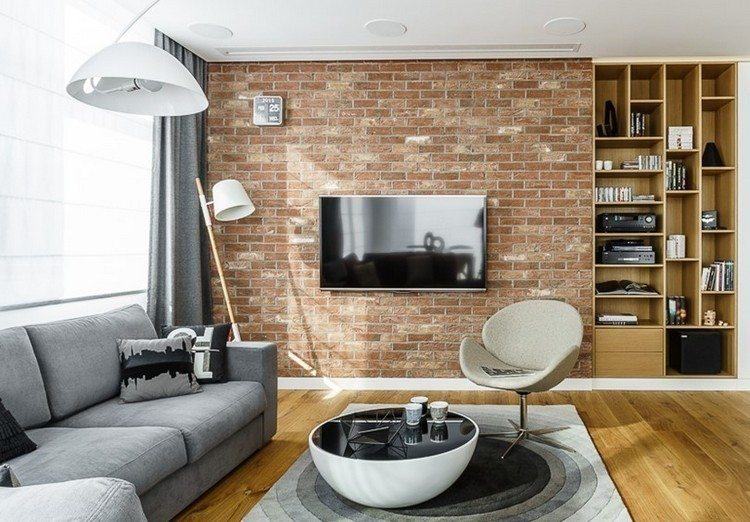 Trends come and go. This goes for home decor trends as well as for fashion trends. We advise people who do not follow "blindness" trends, to bet on timeless design furniture and practical accessories. Even so, it is the personal taste that must guide decision-making. The living room is the place where you spend most of your time at home and that's why it's the comfort and not the modern look you need most. On the other hand, in order to make your guests feel at home, you have to choose furniture and accessories that are both practical and chic. Whether vintage style or English cottage, you can always play in a creative and original way and hang on the walls some drawings of your children.
Get inspired by the 2024 decor trends and create a modern living room that reflects your personality!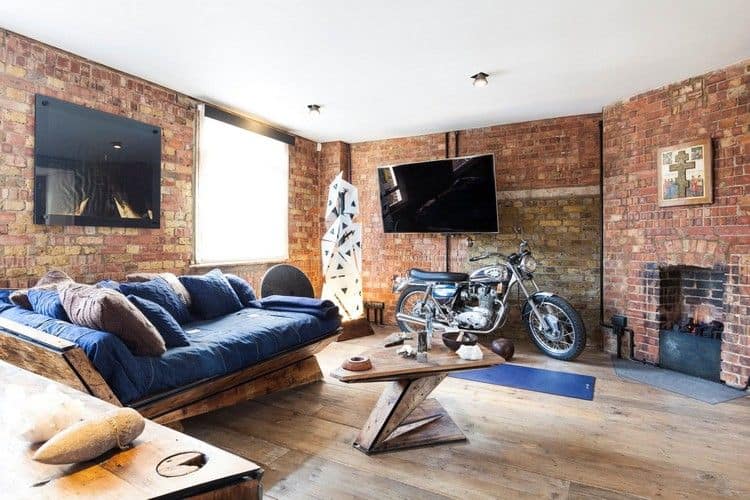 The decorating trends of 2024 rhyme with elegance and sobriety!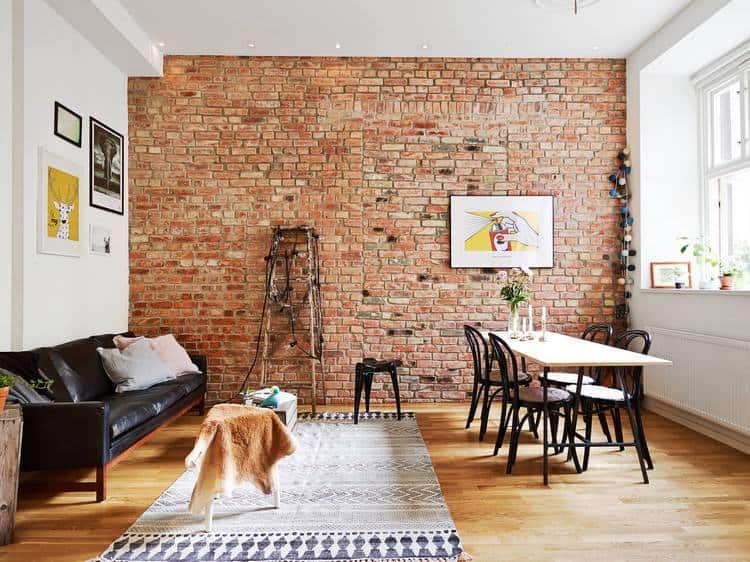 Decorative trends 2024 – red facing brick, dark brown leather corner sofa and matching coffee table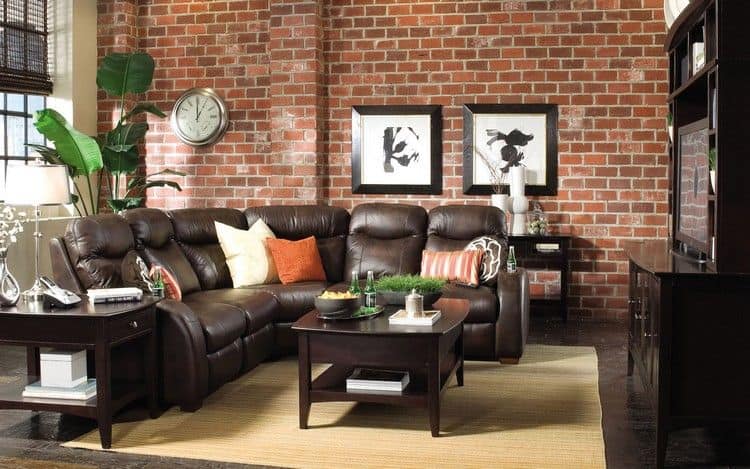 Red brick wall cladding, design sofa in bright red, multicolored cushions and poufs printed with various patterns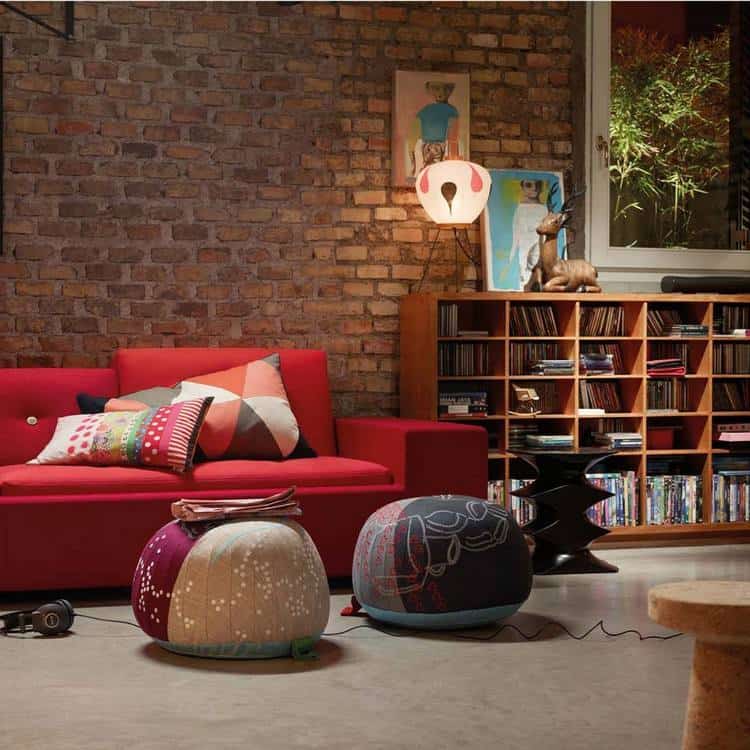 Decorative trends 2024 – elegant furniture, beige carpet and dark parquet flooring